Modeling – The Present – Version 5, The Casper Layout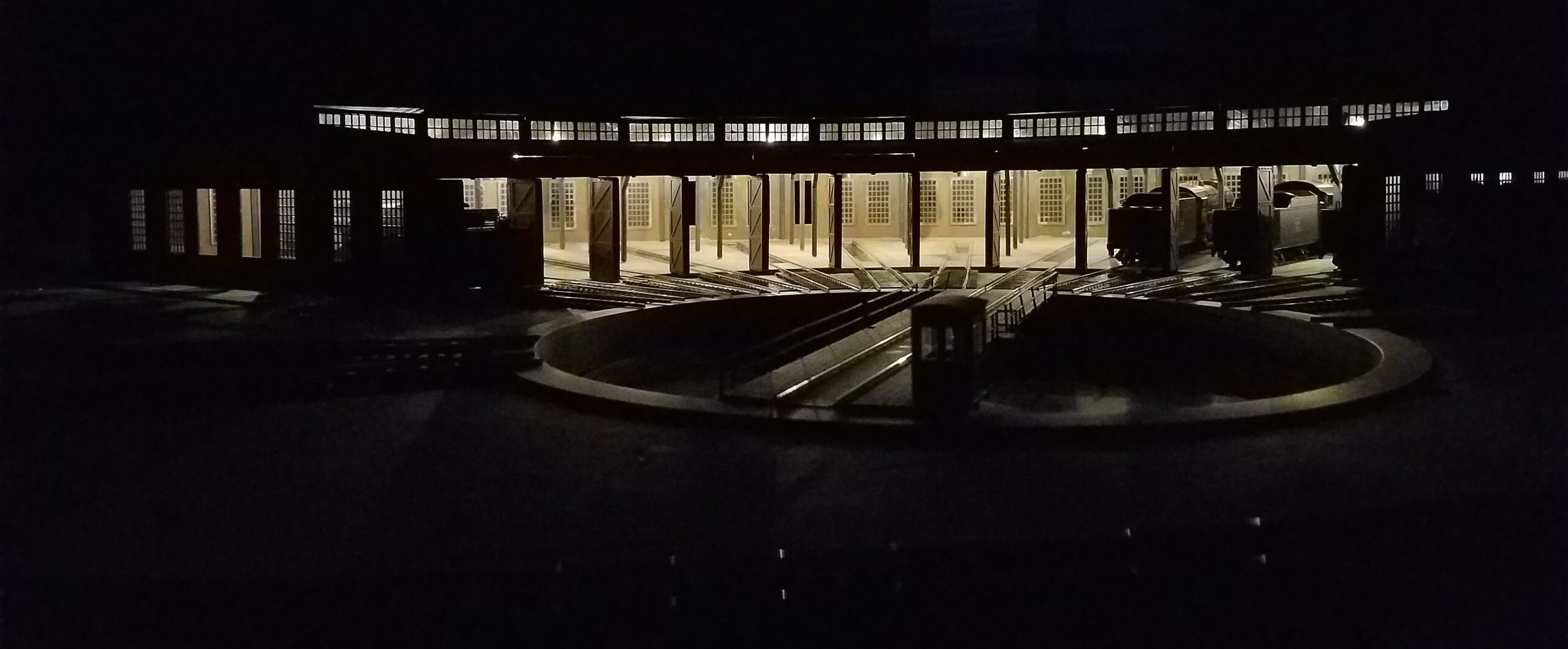 This page shows current construction on the layout. The most recent entry is at the top, and they get older as you scroll down.
Every now and then, when the page gets too long, I'll move everything into the appropriate link just below. Enjoy!
4 July 2021
It's been awhile since I did an update, and quite a bit has happened in the last five weeks, so here we go...
On June 1st I started messing around with creating a panorama of Casper Mountain for the backdrop behind the yard. This is my first experiment - a single shot taken with my cellphone camera in panorama mode. This was taken from Amoco Park in Casper, the site of the old Standard Refinery. This is a reduced resolution shot - the original is a pretty big file.


On 3 June I posted my monthly update video on YouTube.
Then I moved on to the ladder turnouts themselves. I proceeded very slowly and cautiously here, since I didn't want to mess up operation of the turnouts with the ballast and glue. I also had to make several over-center springs to replace the ground throws I'd originally installed. I spent most of the rest of the time on the layout for the month ballasting the ladder and adjacent tracks.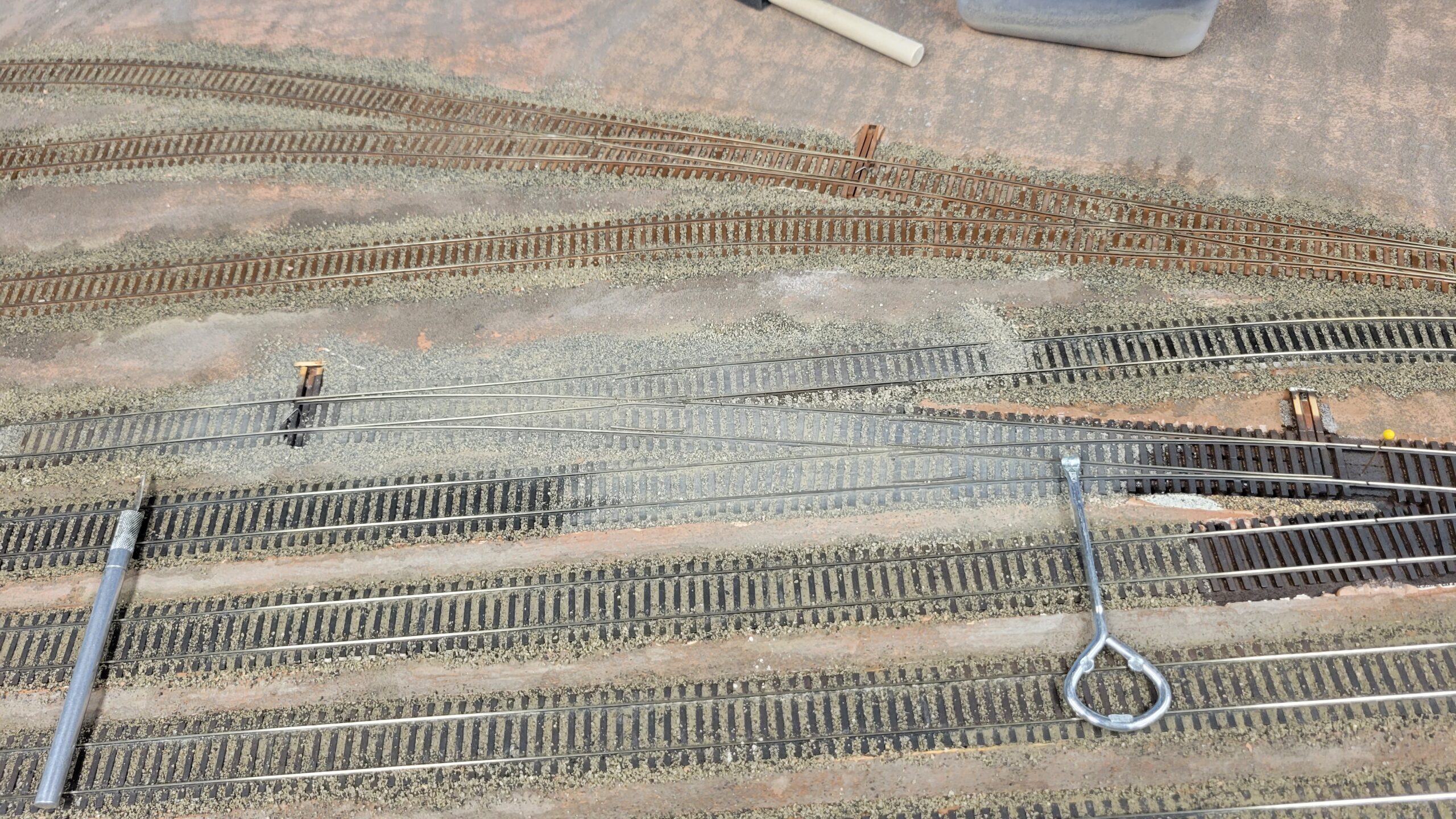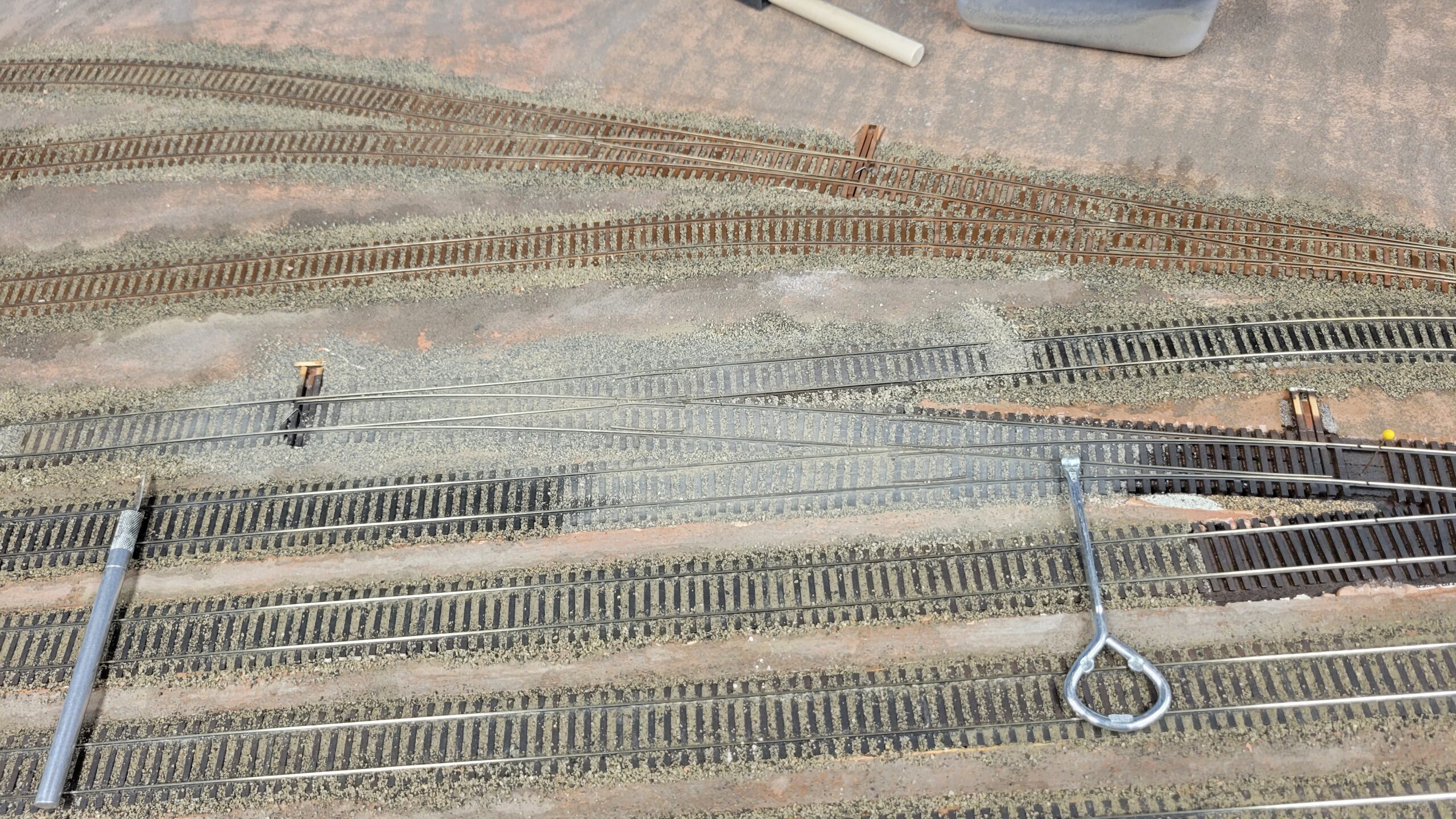 Today I installed the second turntable lead - the one that goes through the coaling tower. The only track left to complete in Casper yard is the service track for the coaling tower, sand bin and ash pit. That will be added in the next day or two, and after that I'll wire up the new tracks and begin finishing this section.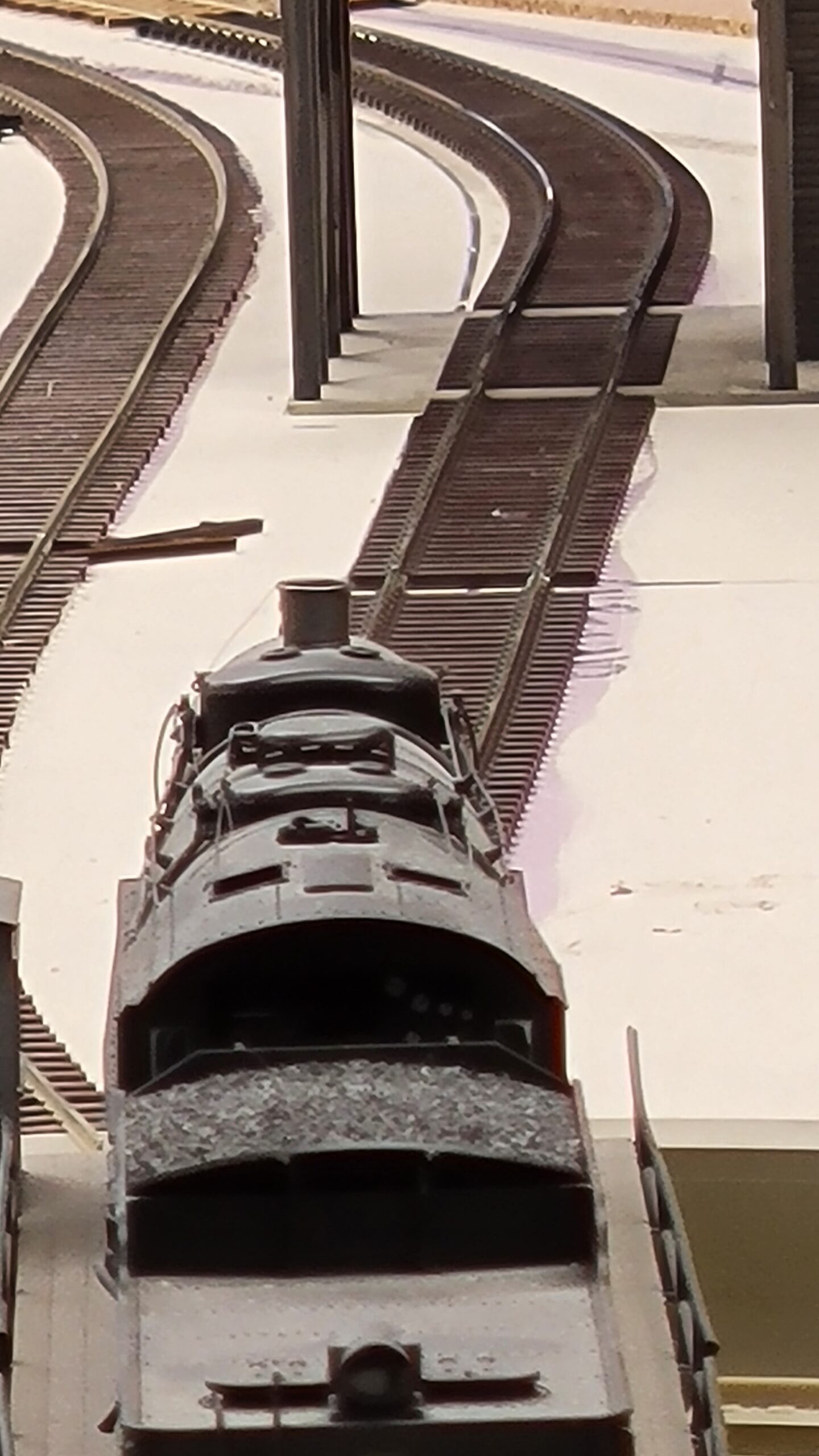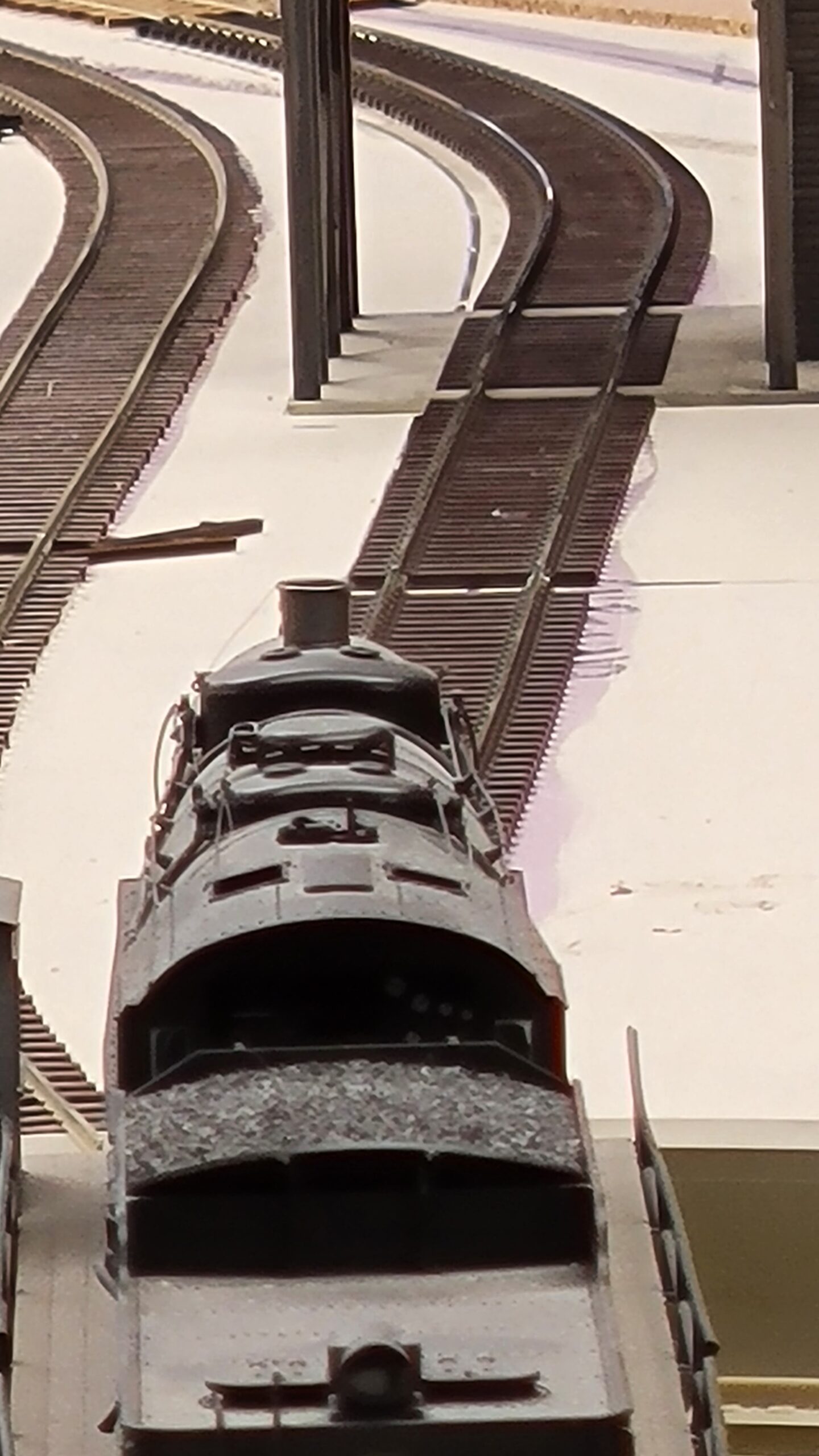 I did just a little bit of work on Rocky Mountain Drilling, adding frieze boards along the roof line and fabricating the loading platforms. Here's the building set in place, with the platforms sitting loosely alongside. Work has stopped at this point until I can get lighting installed. Parts for that are on order and should arrive in a week or two.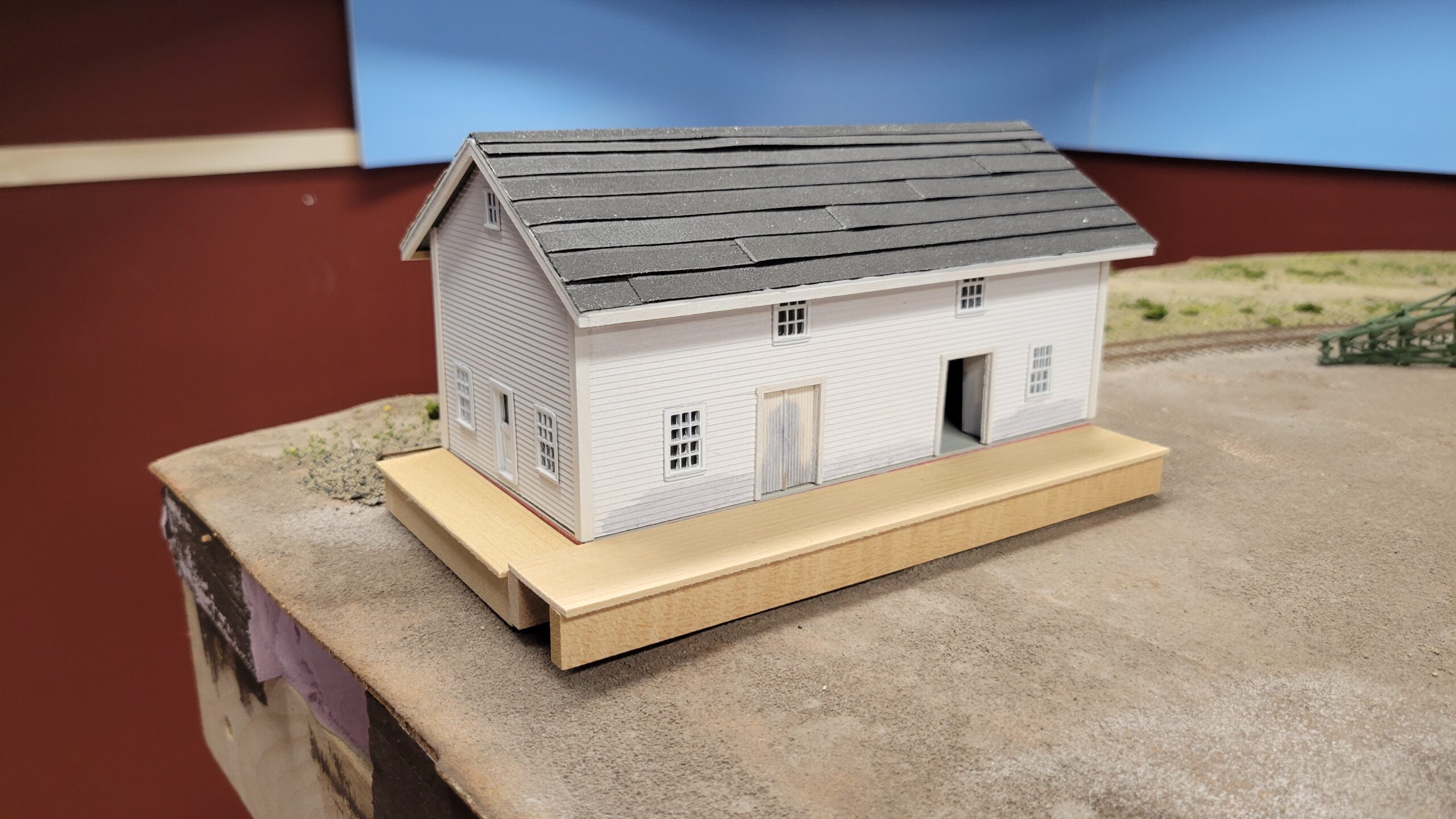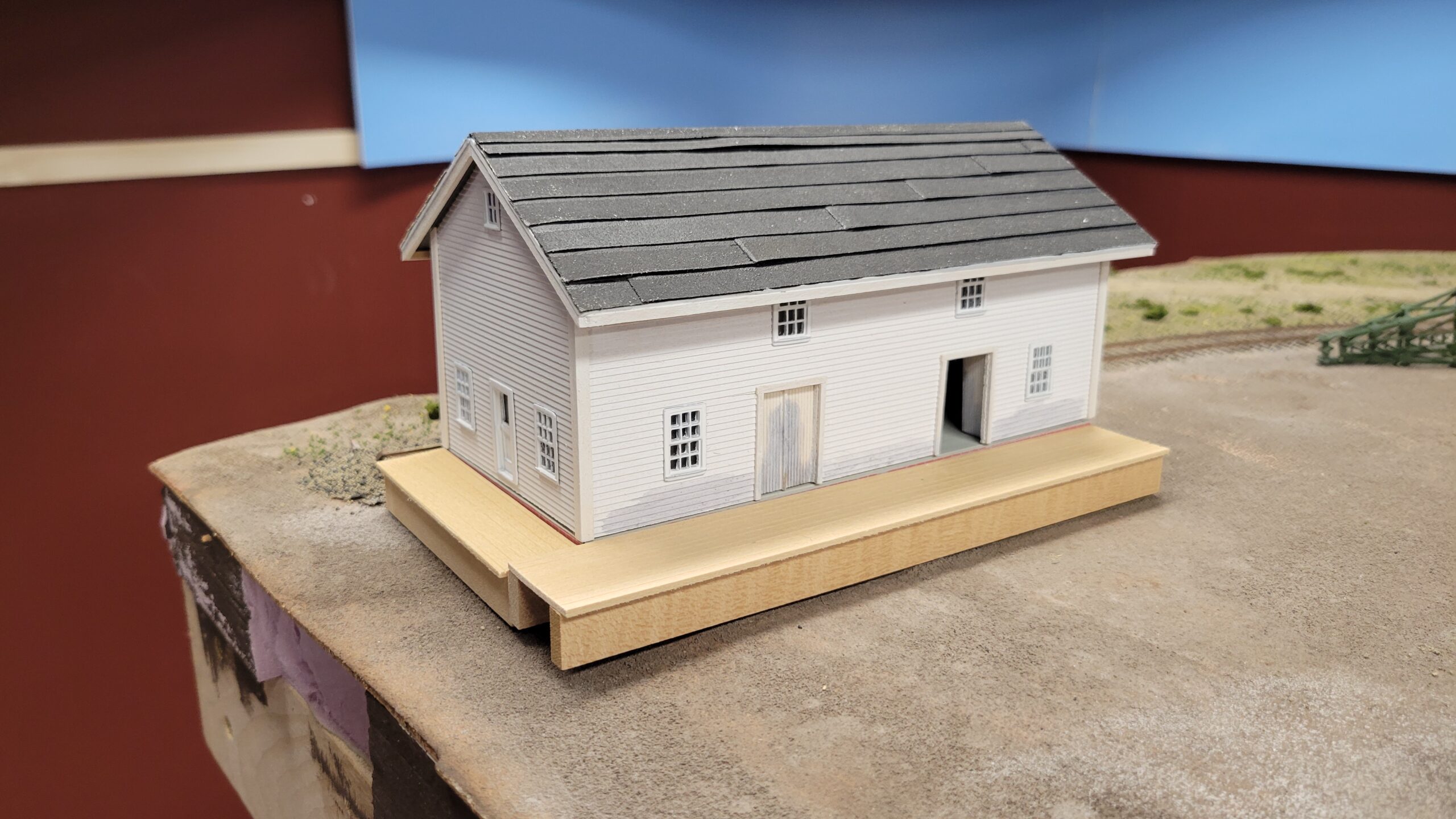 I've also continued working on the panorama for the backdrop. Casper yard is 24 feet long, and the mountain needs to extend across that entire distance.  On June 20th the weather was right, so I spent several hours travelling across the town taking many photos of the mountain. I've built several test panoramas, and while none have been of sufficient quality to use as the final product, I'm getting there. I'm hoping to have the backdrop at least ready for final printing by the end of July.
The panoramas are way to large to post here (several hundred megabytes each), but here's a photo that representative of the what's going into it.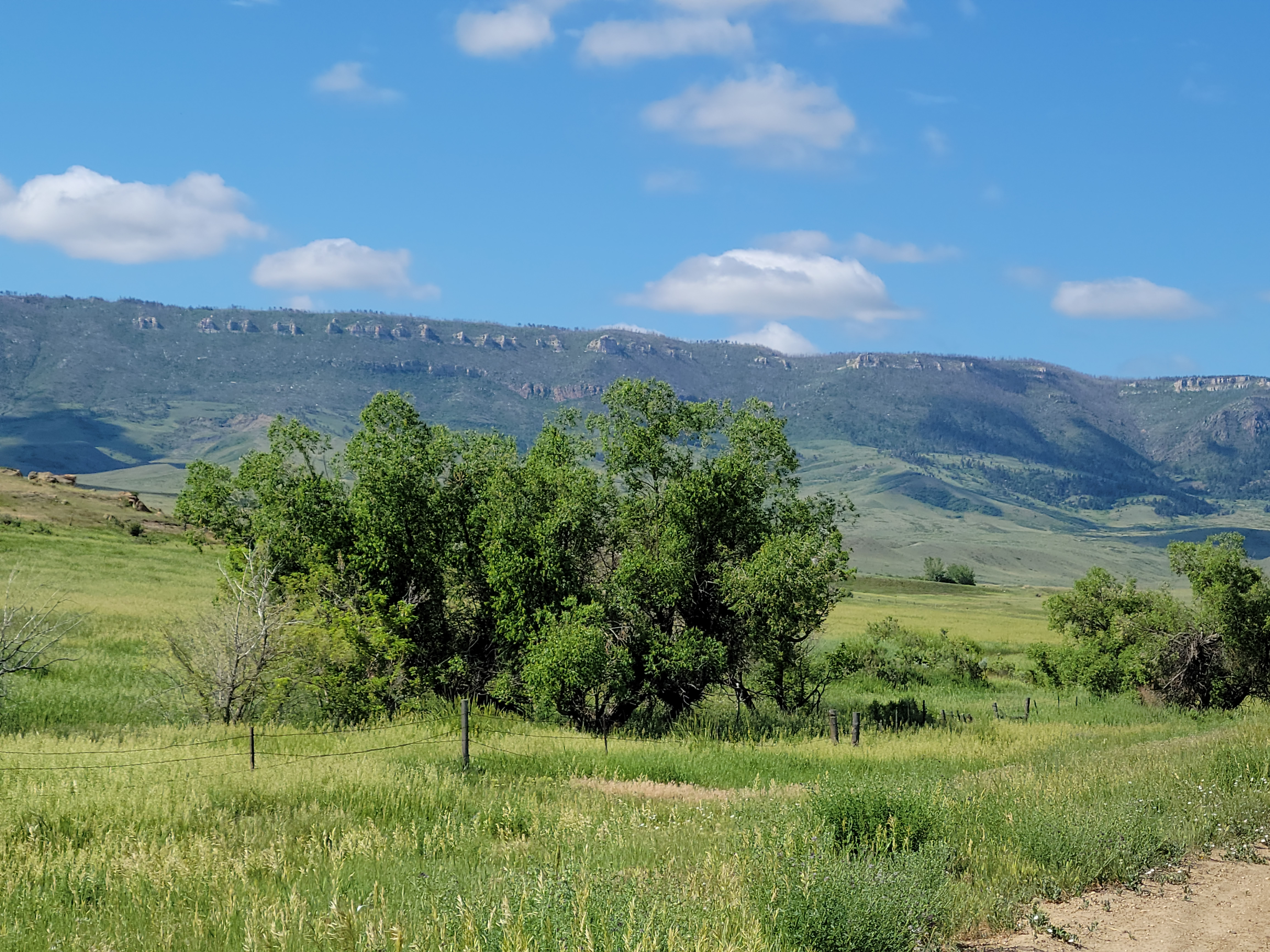 June 25th was the first anniversary of beginning construction of this layout, so on that day I posted a "First Birthday" video.
And finally, yesterday I posted my July construction update video