Modeling – The Present – Version 5, The Casper Layout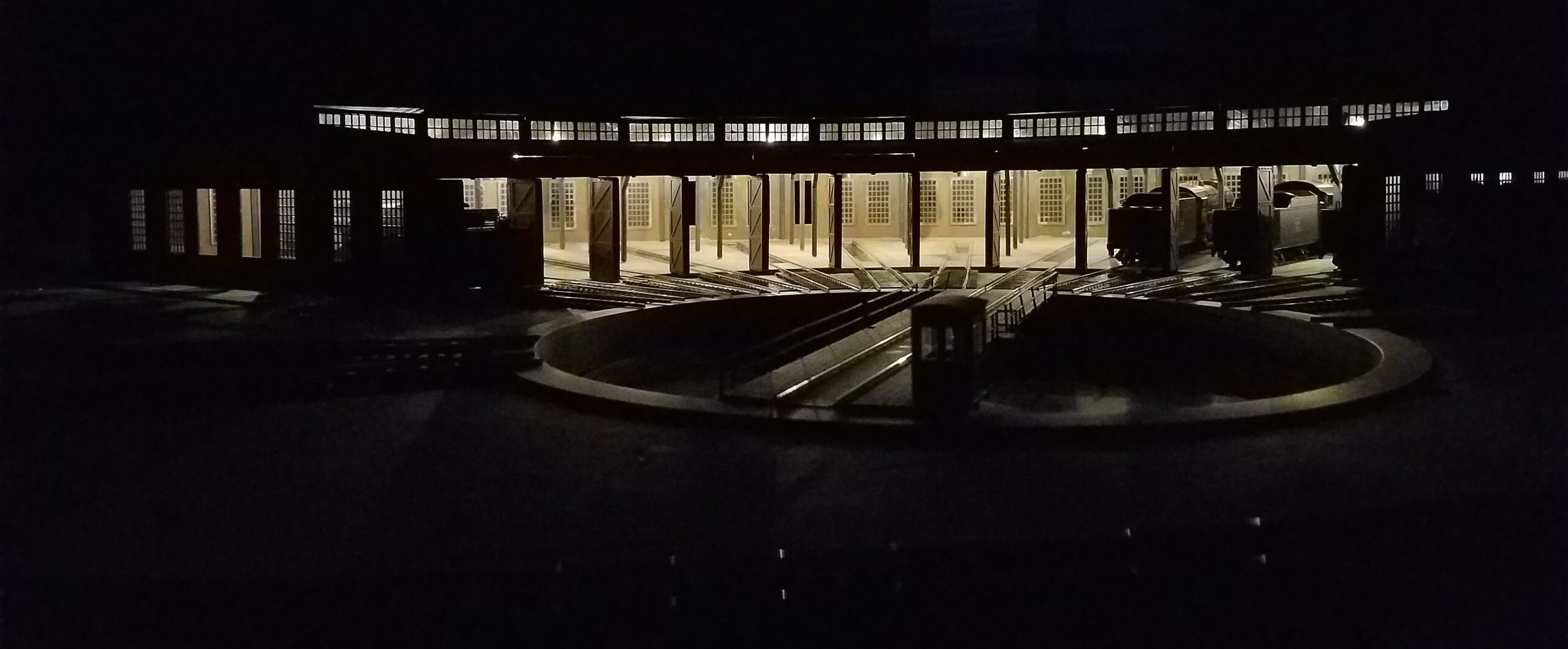 This page shows current construction on the layout. The most recent entry is at the top, and they get older as you scroll down.
Every now and then, when the page gets too long, I'll move everything into the appropriate link just below. Enjoy!
Quite a bit has happened in the last couple of weeks.
Work on Wind River Canyon and the area "west" of Powder River got some work done.
First I used a hot wire foam cutter and a Surform tool to shape the big stack of foam I put together for the canyon. That Surform tool sure makes a lot of little foam crumbles!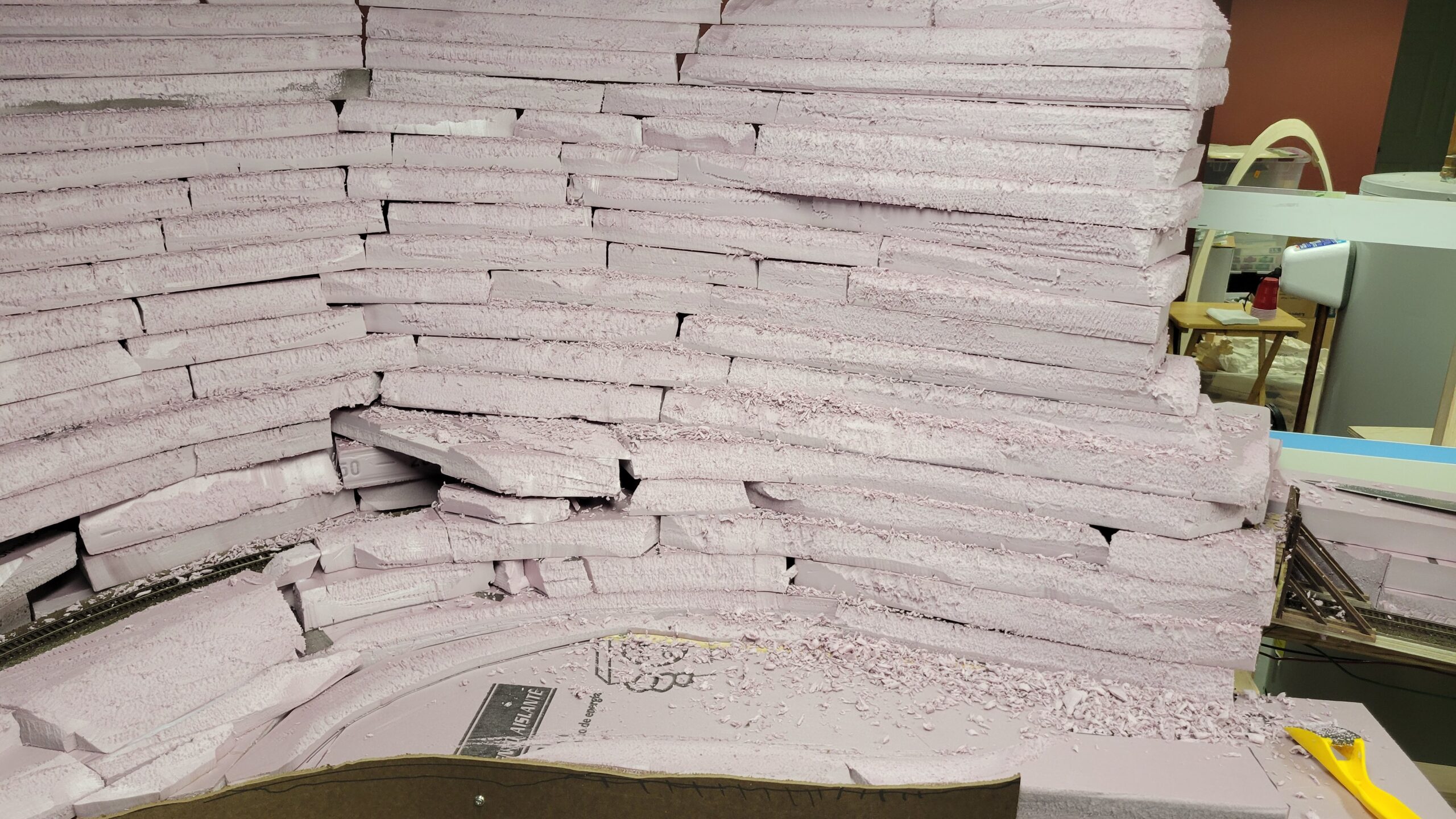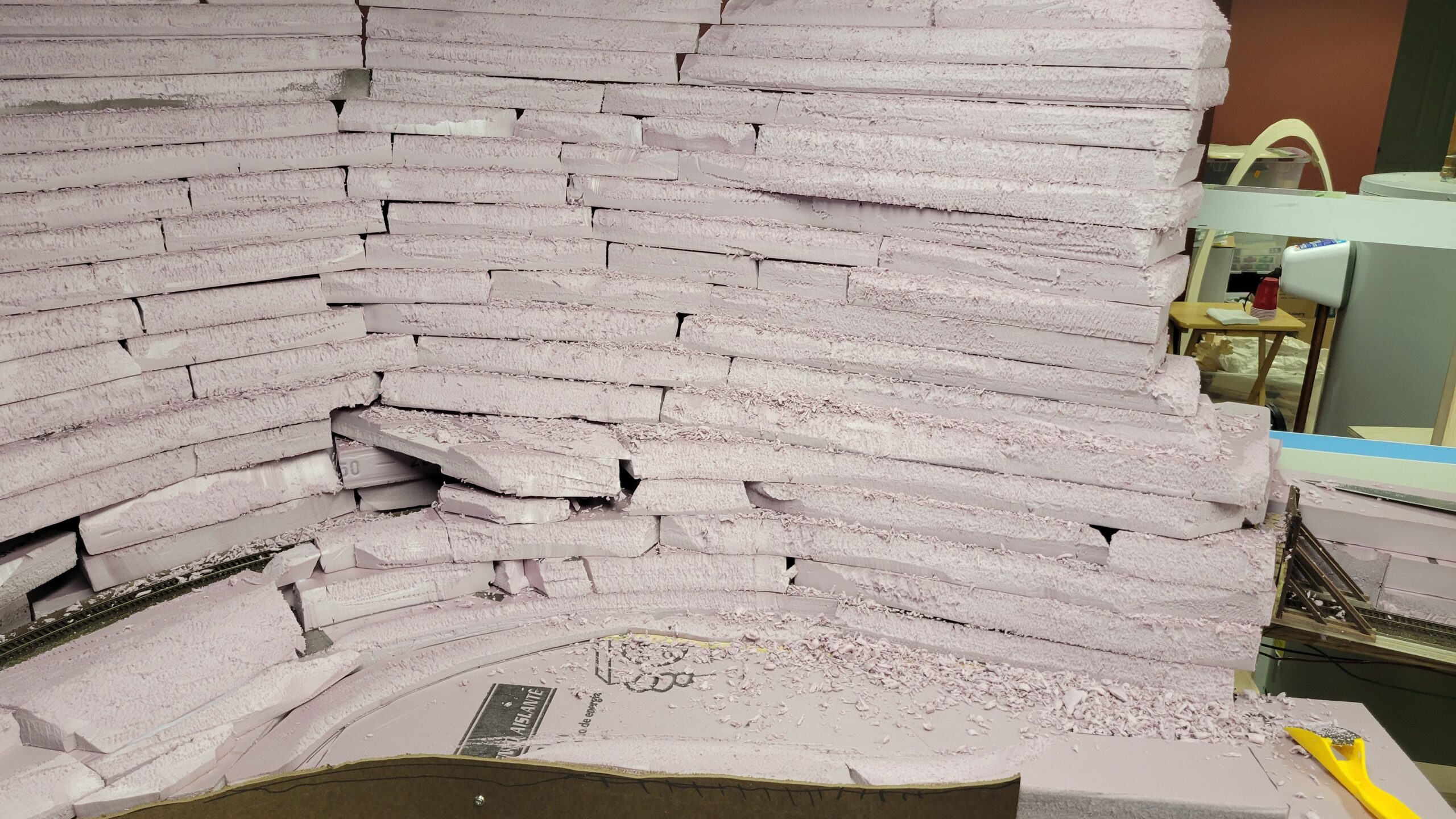 ...then moved on into the south end of the canyon. We used up the entire roll of plaster cloth to get to this point.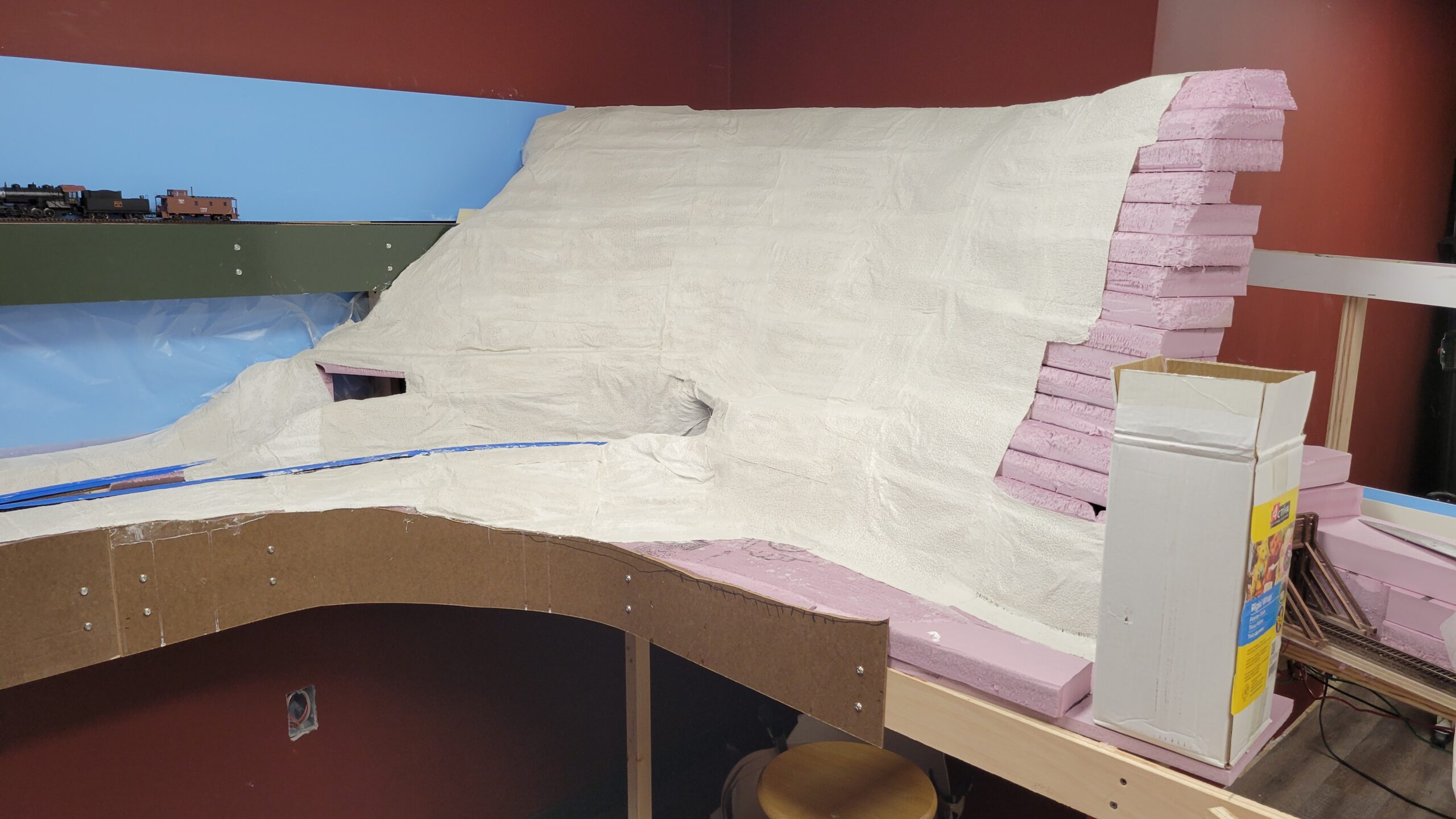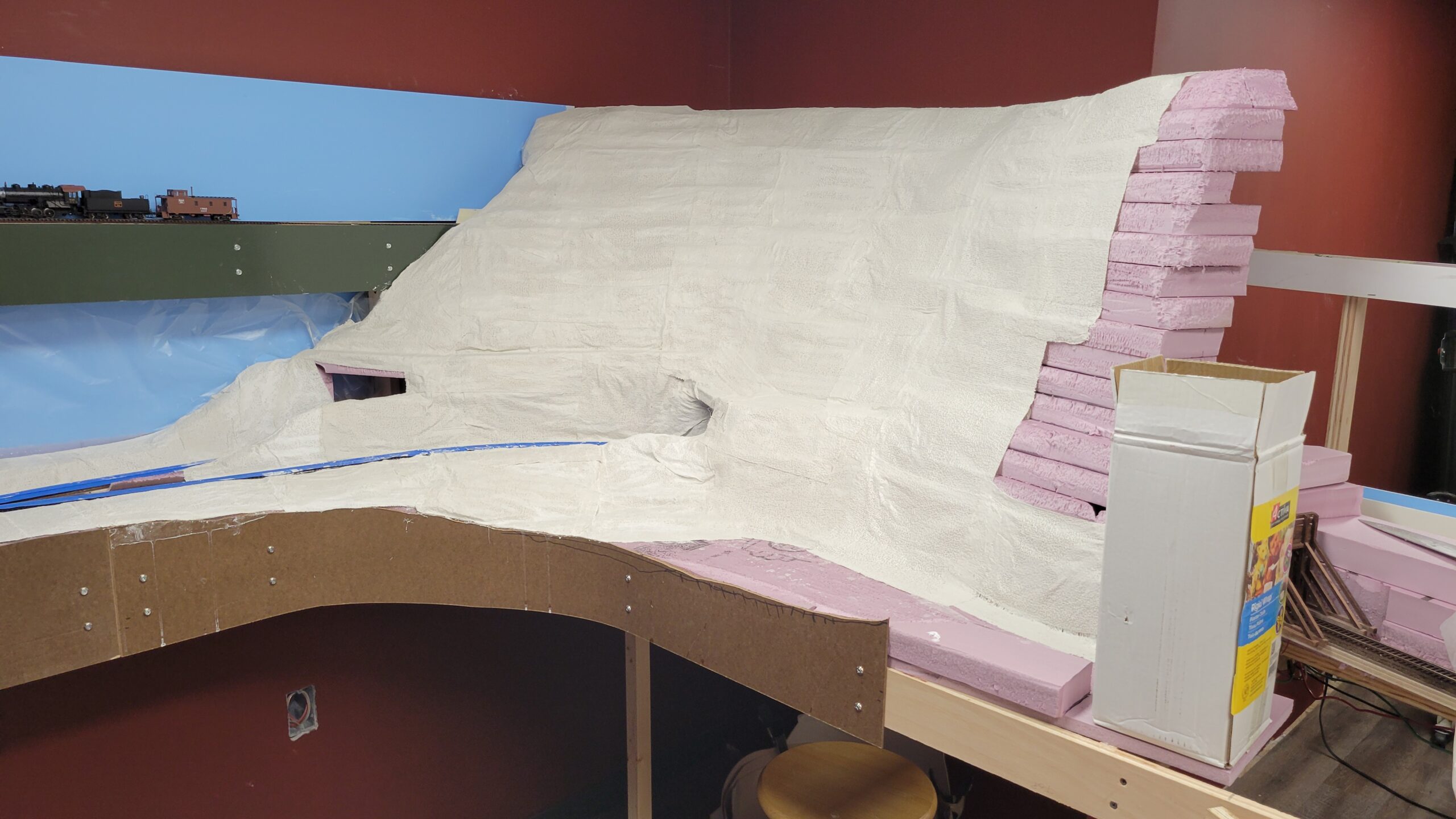 I ordered more plaster cloth from Amazon (Woodland Scenics' small rolls are way too expensive!). Once it arrives we'll add a second coat to the area, and I'll arrange it so that the big gaping hole to the left where the CNW line disappears into the mountain isn't so obvious.
Meanwhile I started working on the second CNW waycar. This one went a bit quicker than the first because I had learned how to mount the NCE Light It, I knew the best approach to soldering the wiring, installing the power pickup trucks and all that. Here the wiring is complete and all tucked into place ready for the roof. It's April 29th.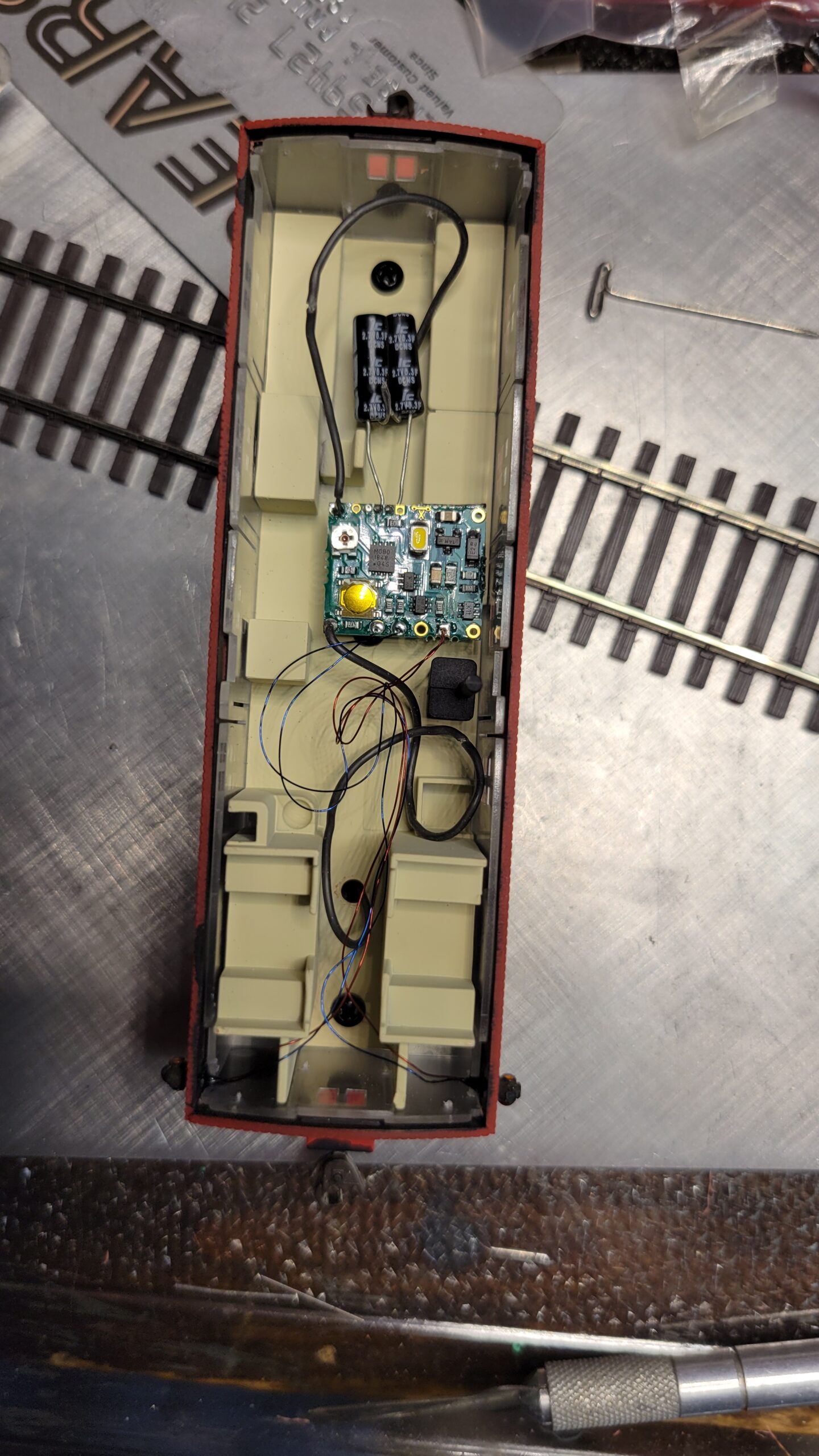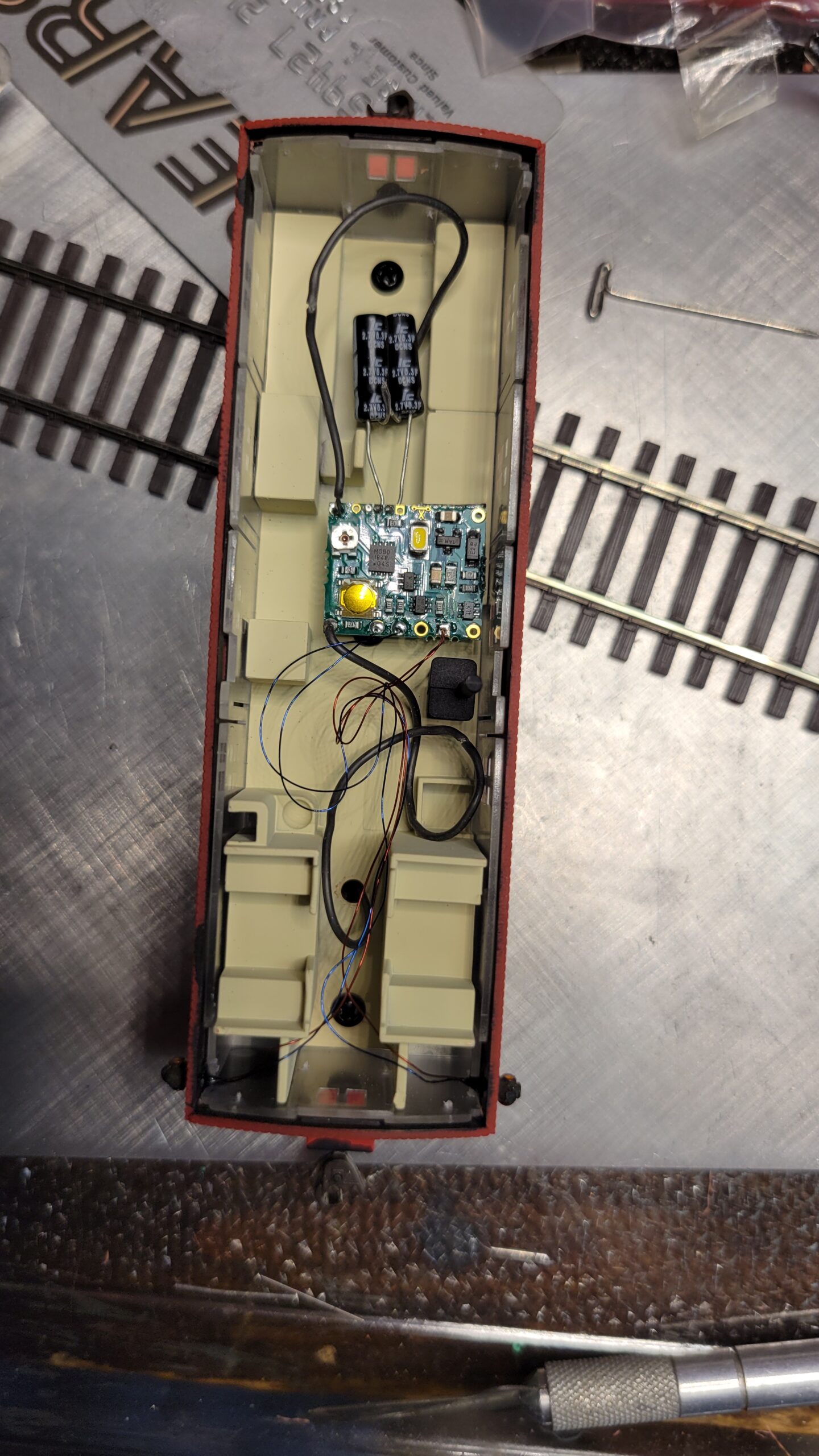 On 2 May I extended the throttle buss through the Douglas benchwork all to way to a connection at the end near my workbench. Now I can test DCC equipment at the workbench with direct connections both to the power buss and the throttle buss. I have the NCE radio throttles, but their performance is spotty.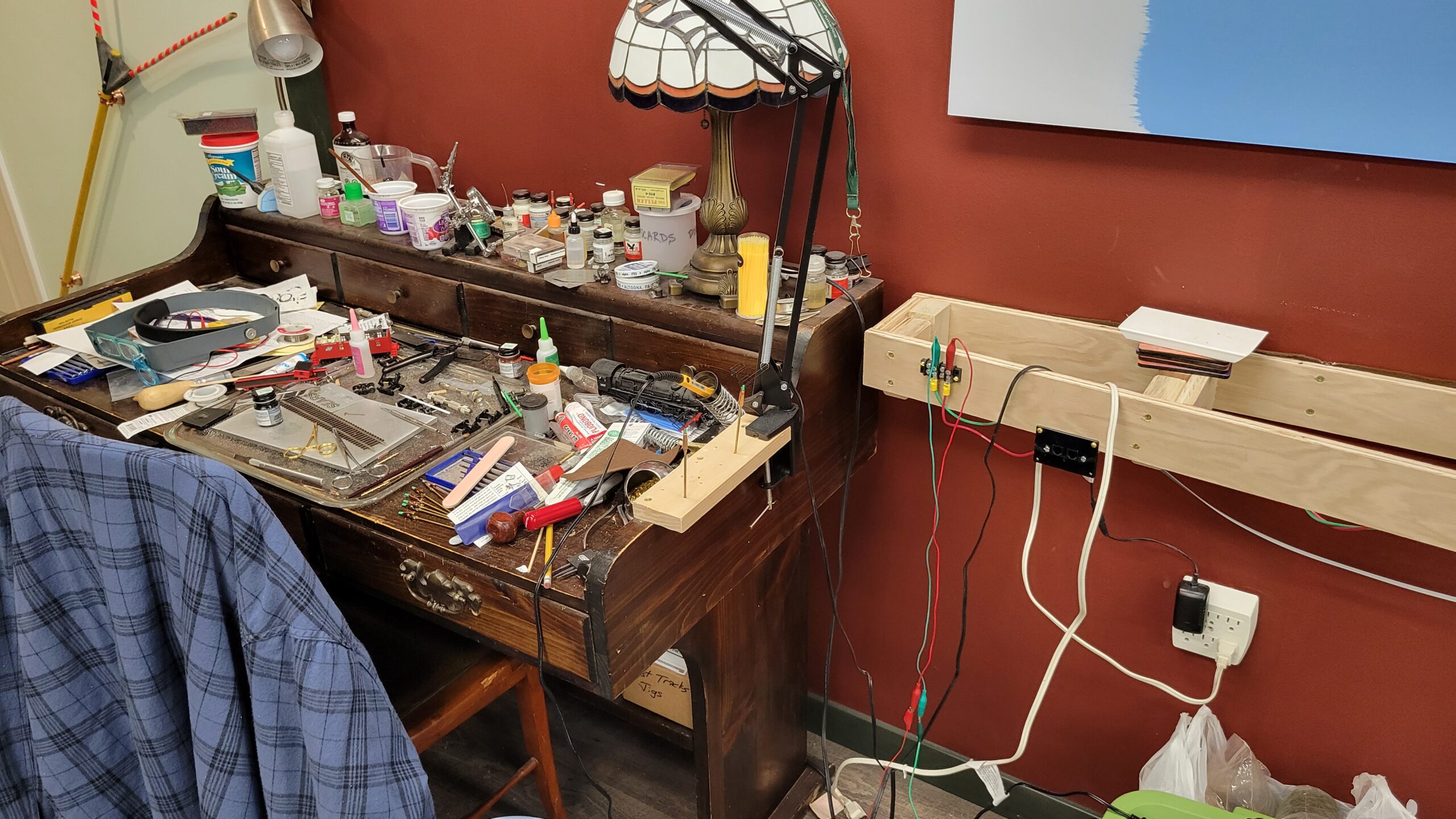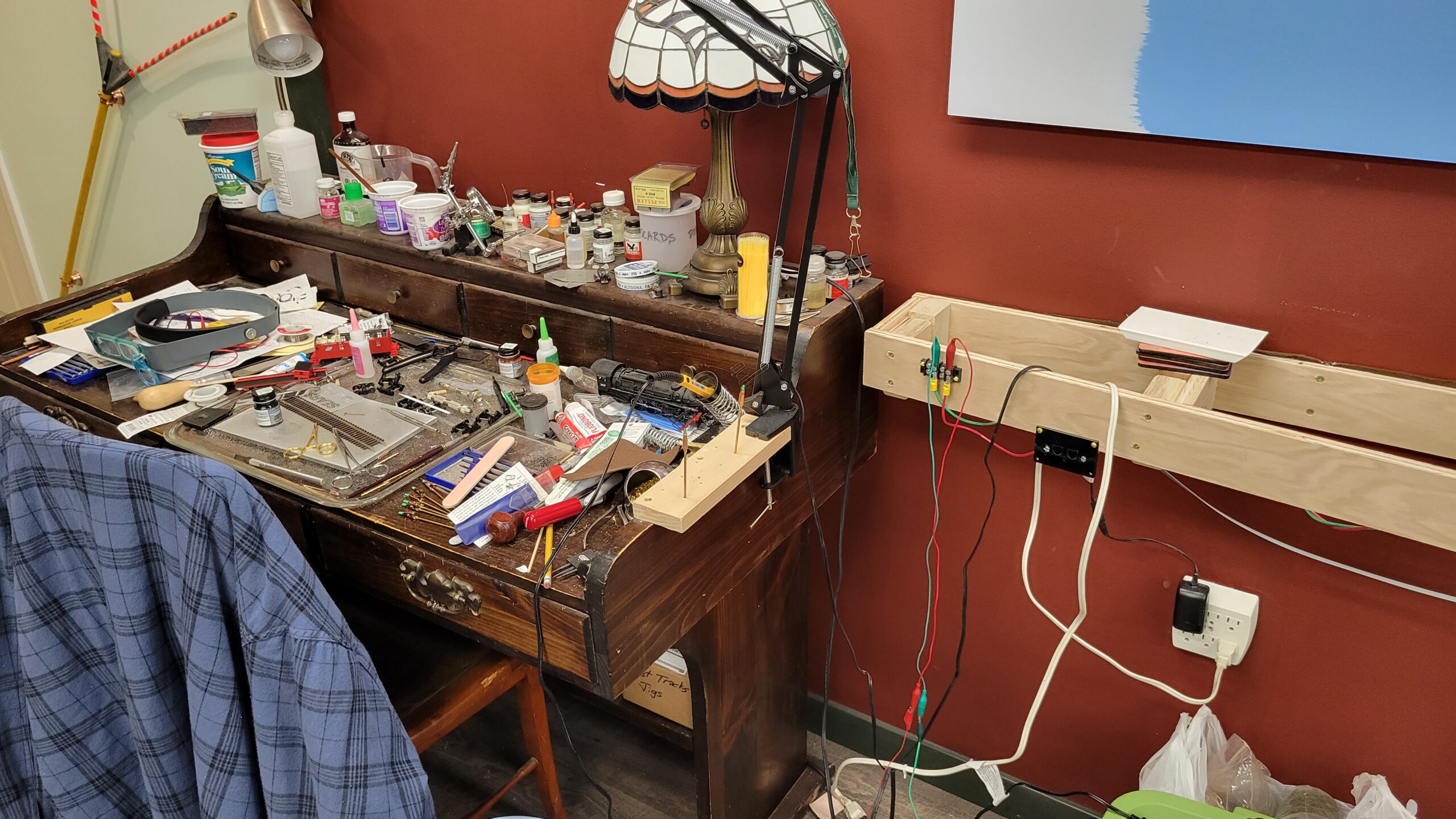 On 3 May I posted my latest layout update video:

On 5 May I started building the first section of benchwork for the Worland / Greybull peninsula. I started with one of the grid sections I brought with me from the New Jersey layout, reworking it to the configuration I needed. It was 96 X 42 inches, and I narrowed that to about 33 inches. Then, to provide clearance around the wall that hides the furnace and hot water heater, I cut off one corner. It's now been installed and looks like this: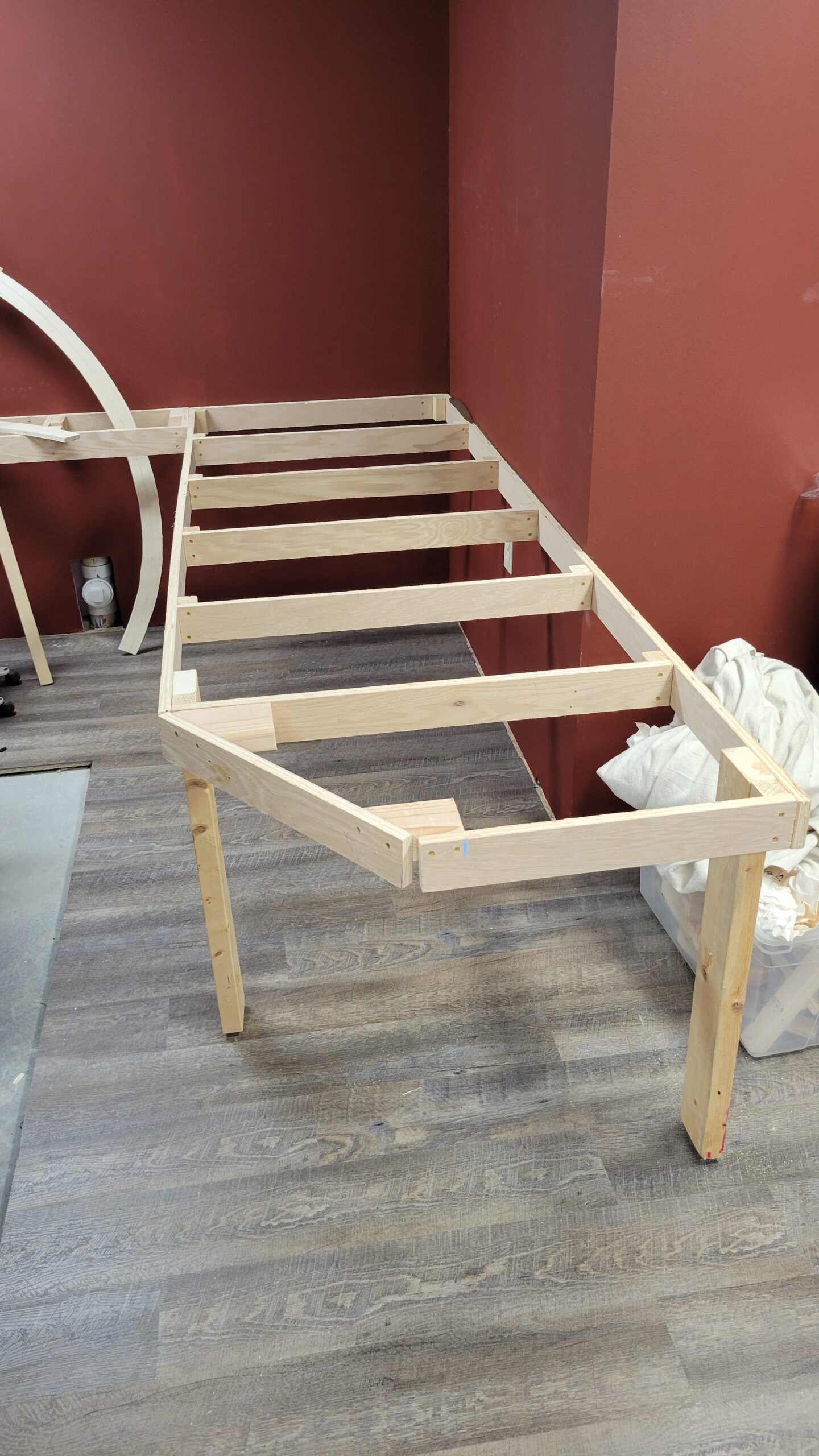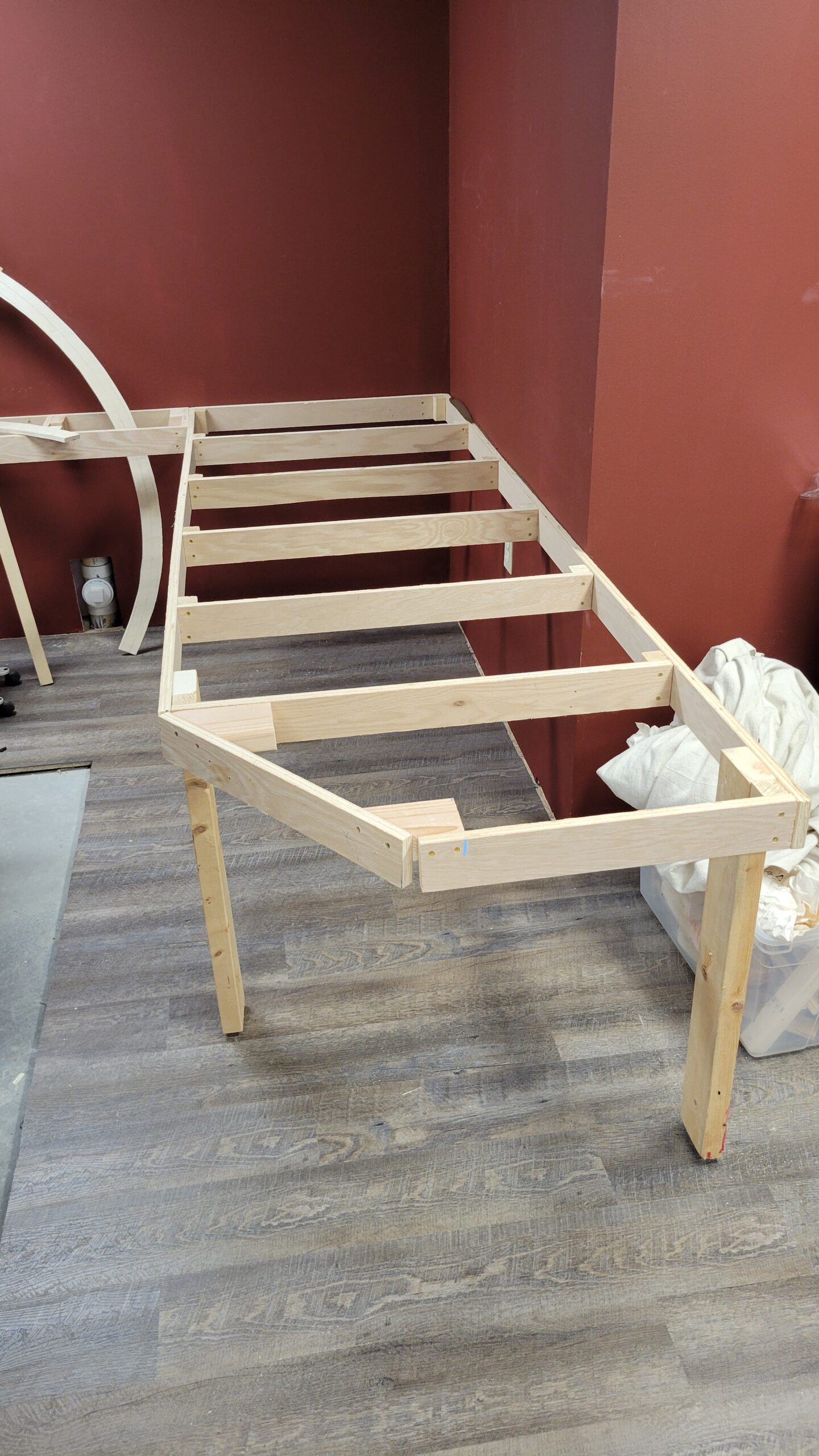 The benchwork in this area is so low to allow room under the towns of Worland and Greybull for the hidden part of the Cody branch underneath.
On April 3rd I posted my latest layout update video.