Casper Construction Progress Part 4 – 2022 – October through December
I started building the four turnouts I need for the Holly Sugar trackage today.
On the 3rd I posted my latest layout construction update video.
I spent a couple of days putting together a Christmas Day layout tour:
Beyond that I spent the remainder of my modeling time working on Basin. By the day after Christmas, I finished all the measuring and head scratching and began installing the subroadbed. By the 28th I had the townsite subroadbed installed and a few risers in place. The level is clamped to the plywood to take out waviness in the plywood for installation of risers.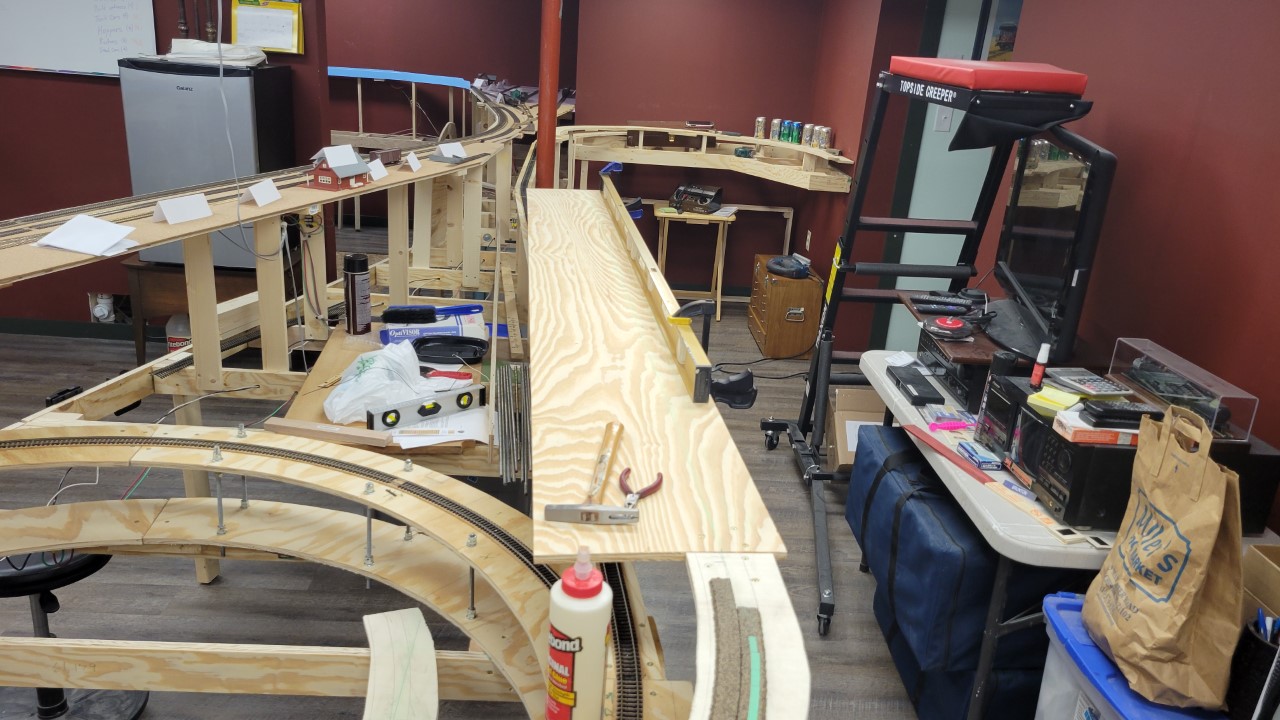 Also on the 29th I unpacked my most recent locomotive acquisition. It's a Spectrum ten-wheeler in CNW livery. These were made about 20 years ago for only a short time. I bought one back then, and ever since wished I'd bought one or two more, but generally haven't been able to find one. I got this one on Ebay at a pretty reasonable price. I put it on the workbench and hooked it up to an old Backmann trainset powerpack to make sure it runs.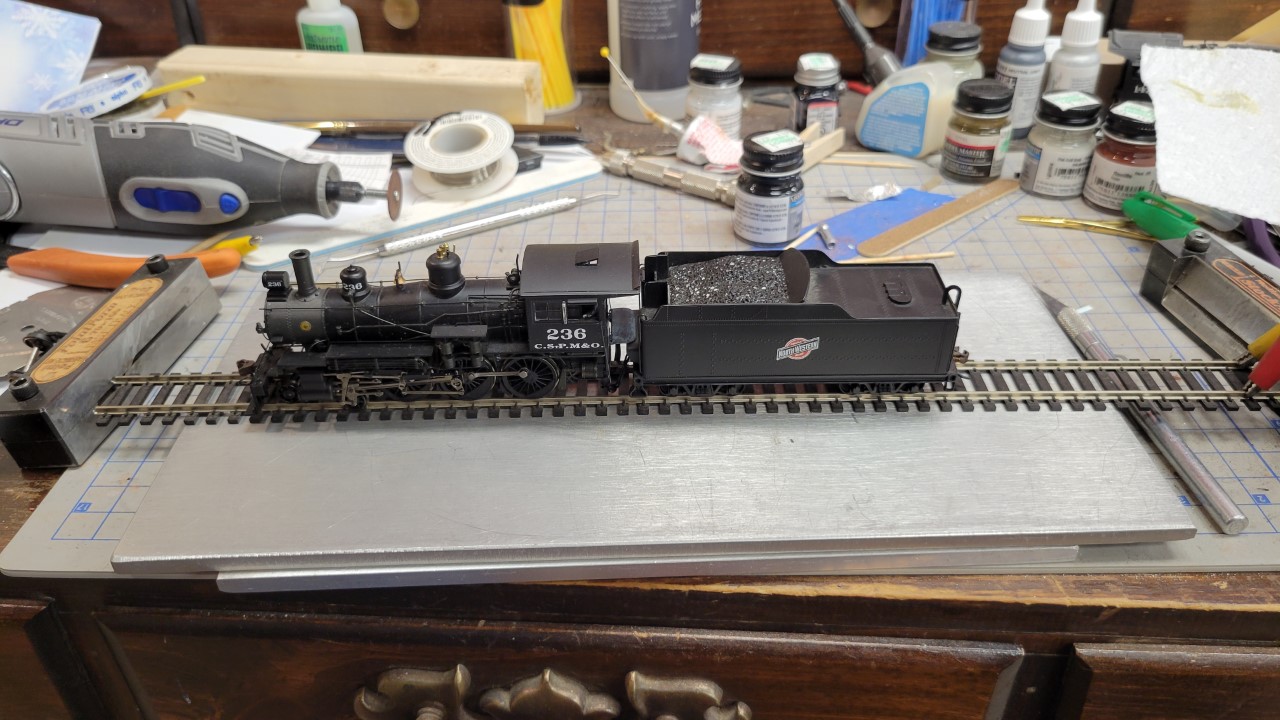 I'll be adding a TCS Wowsound kit to it before it goes on the layout. I also need to renumber it - the only road number Spectrum made for the CNW is 236.
These 10-wheelers were the usual motive power for the CNW between Casper and Lander, and as far as I can learn, was the only steam motive power after the last of the small Class L Pacifics were retired in 1935.
The 10-wheelers will be the mainstay of the motive power to Lander on the layout, though a Consolidation will also be found on those tracks on occasion, even if they weren't strictly prototypical.