Cove Road I – Construction Progress – 2007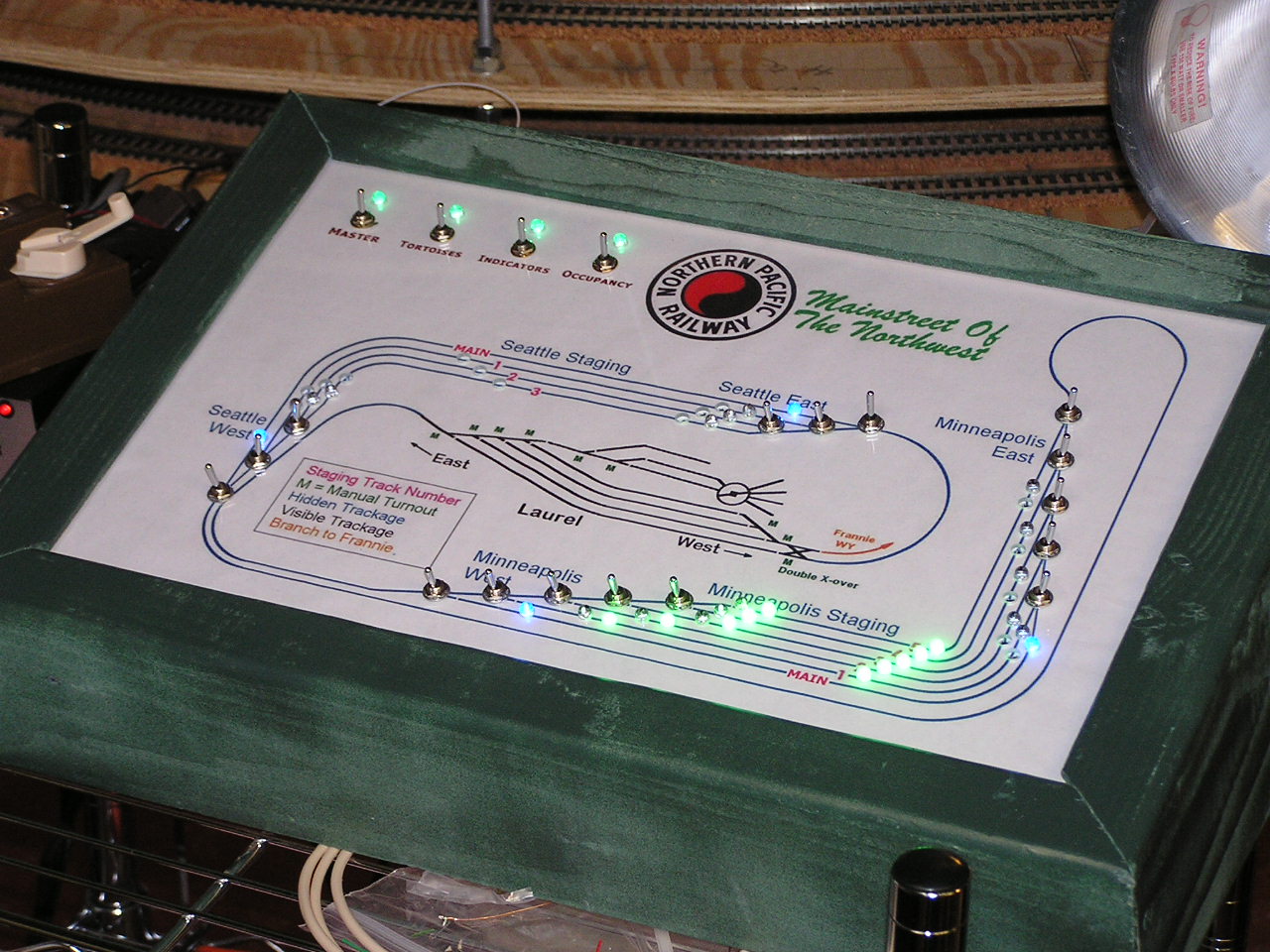 Kind of a big gap here - vacation and a local political campaign kept me away from the layout for several months. But in mid-November, after election day (I won), I got back to the layout a little bit. By early December I had the center set of detectors installed in Minneapolis yard and wired into the panel, as you can see here.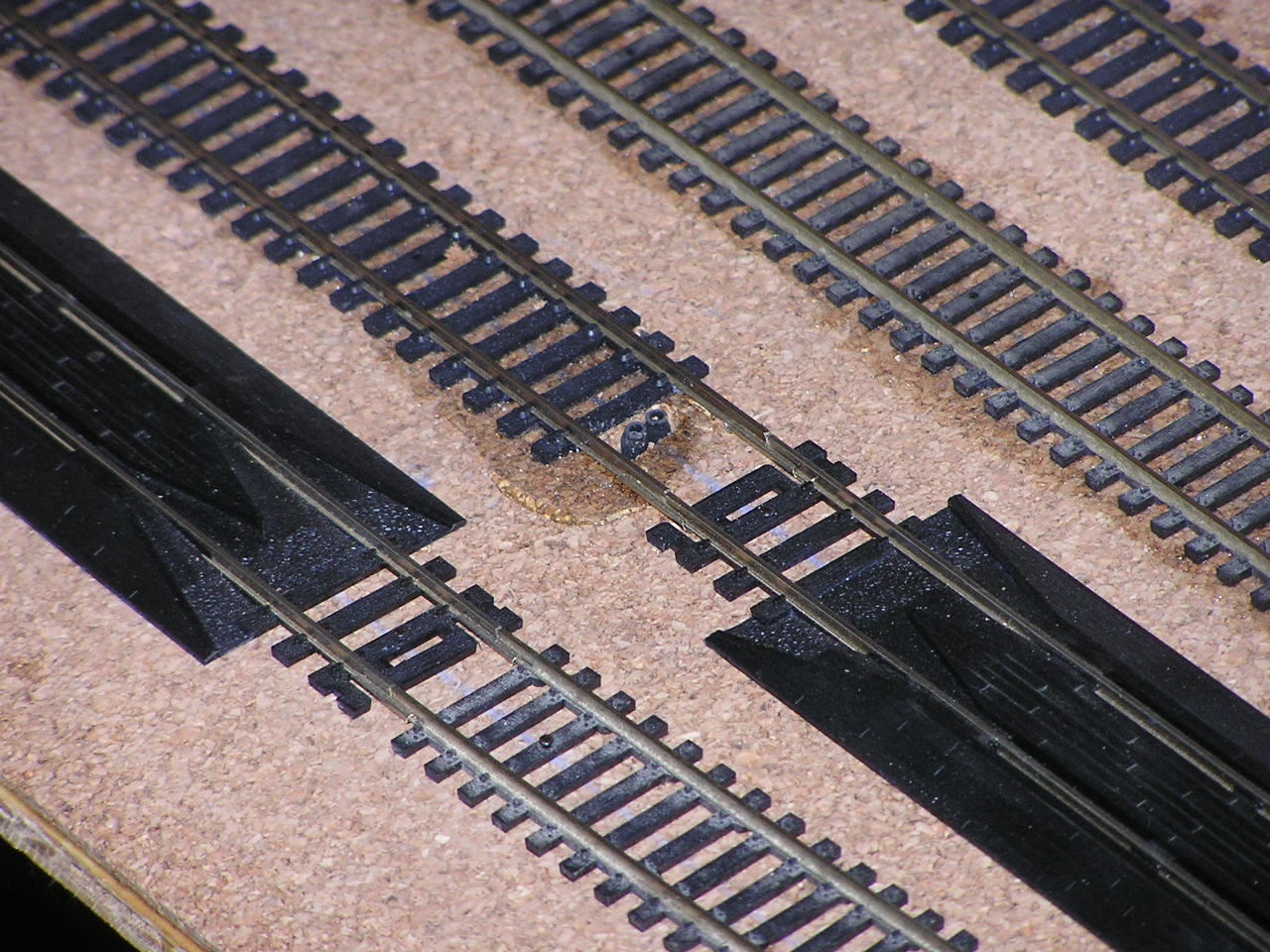 This is what the installed detectors look like from above the benchwork - just two little black tubes sticking up between the rails. One is an infra-red emitter, and the other is a detector. When a car passes over one of these, the IR beam from the emitter is reflected off the bottom of the car and back down to the detector. LED on panel foes from green to red.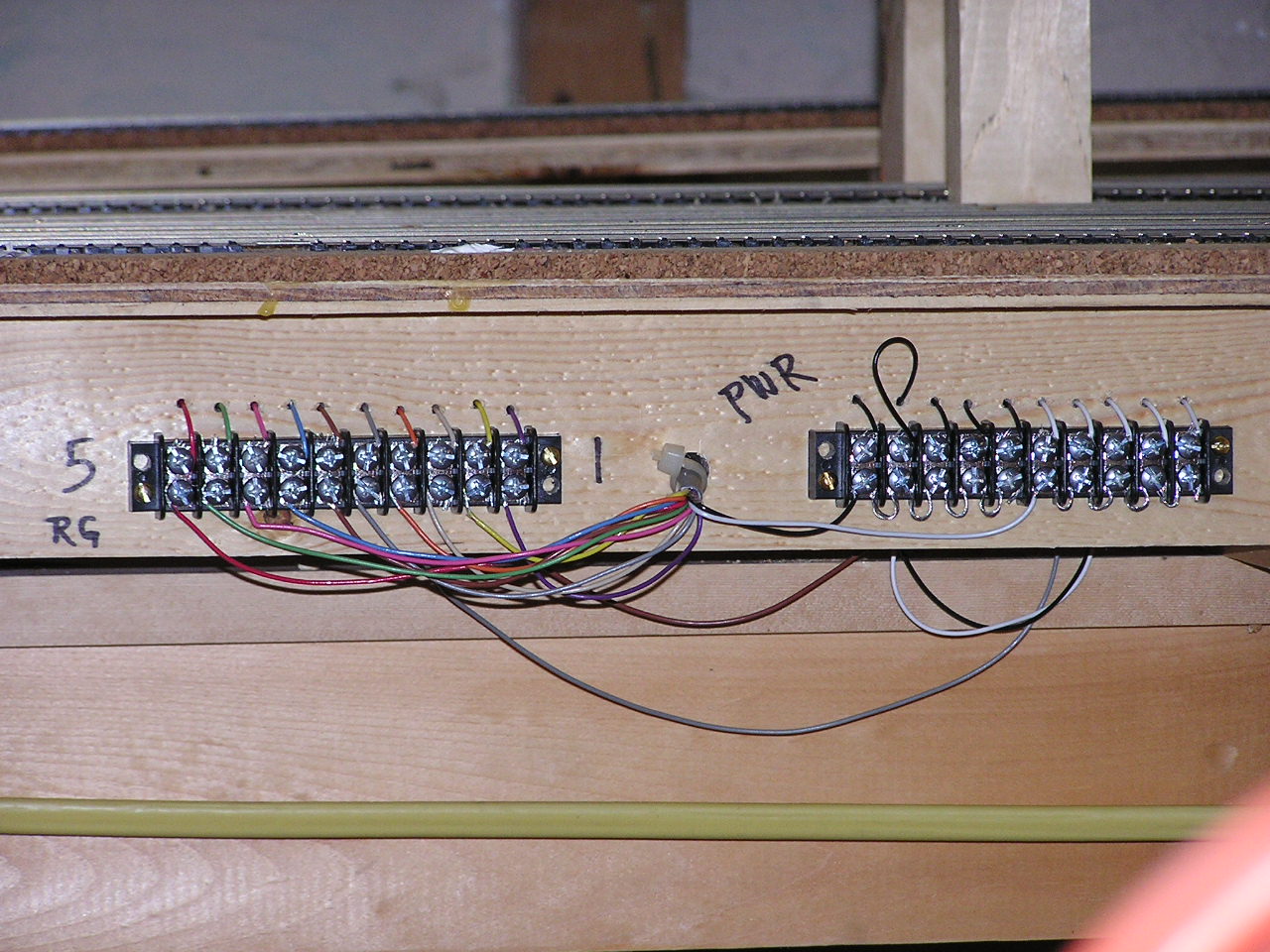 To avoid having to lay under the layout and wire in all the detectors, I brought all the wires to terminal strips at the edge of the layout (except on the detectors at Minneapolis West. They were such a pain I learned to do it this way for the rest of them!). The short wires from the detectors come to the top edge, and the cable back to the panel comes to the bottom.