Casper Construction Progress Part 4 – 2021 – October through December
Well, I discovered that my BLI Consolidation, which I acquired new at the North Platte, Nebraska train show in April, has some sort of problem. It behaves very oddly! I put together and posted a short video on YouTube that shows what's going on...

I contacted BLI Tech Support, and they also reviewed my video. I was told that the behavior of the loco was certainly not normal, and they provided me with an RMA number to return the unit for repair. It will go out tomorrow or Tuesday.
After positioning Casper, I replaced all the casters with new feet. I would have left the casters in place, but there was no height adjustment on them, and with a slightly uneven floor, that would have meant the track in Casper would have undulations in it. That would result in cars rolling out of their spots - not a good thing! So off came the casters, and on went adjustable feet.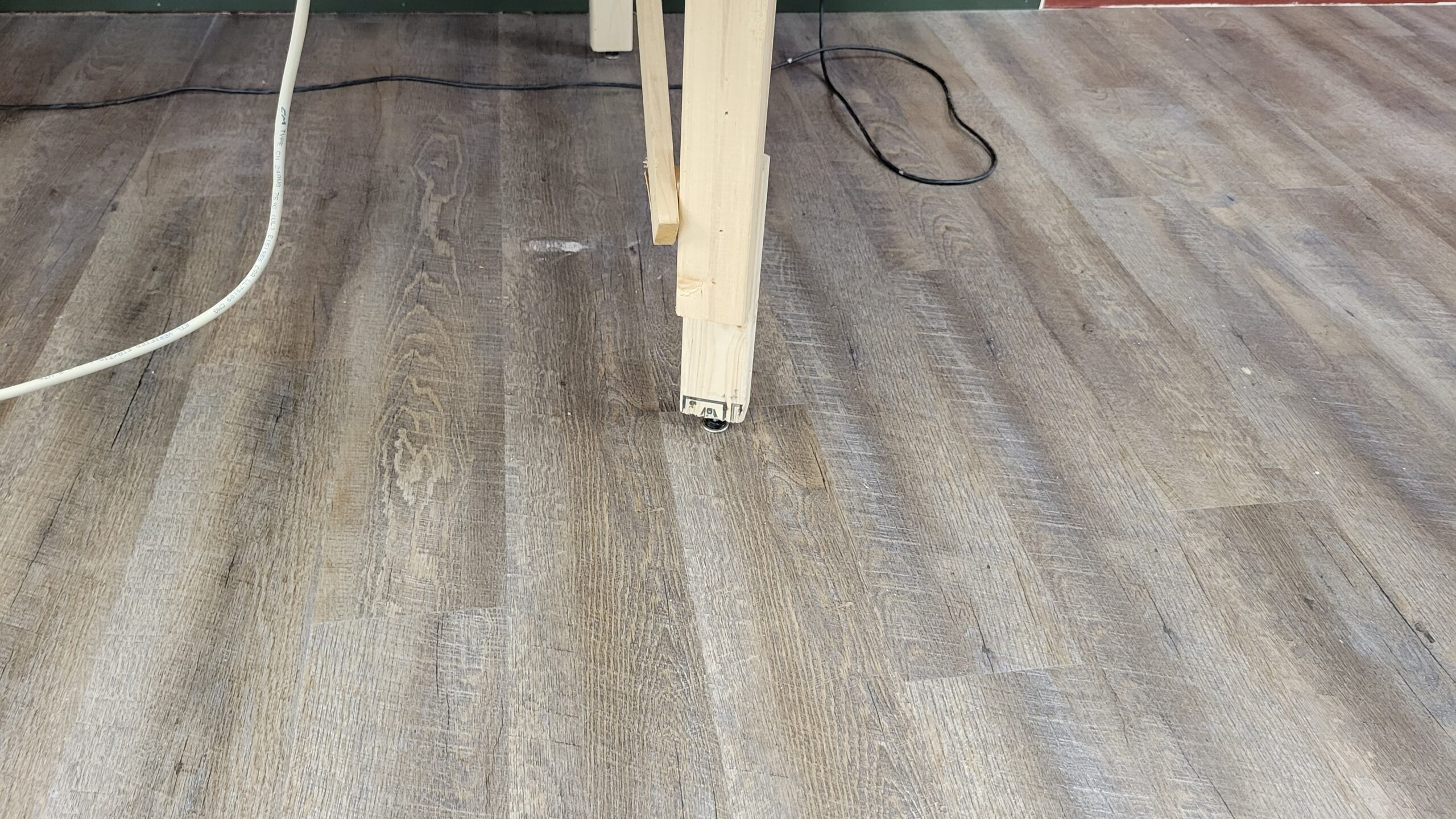 Finally, after well over a year of work, I can finally extend the benchwork around the room. I wasted no time in getting started, and built the bench work for Powder River and Shobon off the "west" end of Casper's benchwork. I even got the mounting strips for the backdrop installed behind the Powder River area.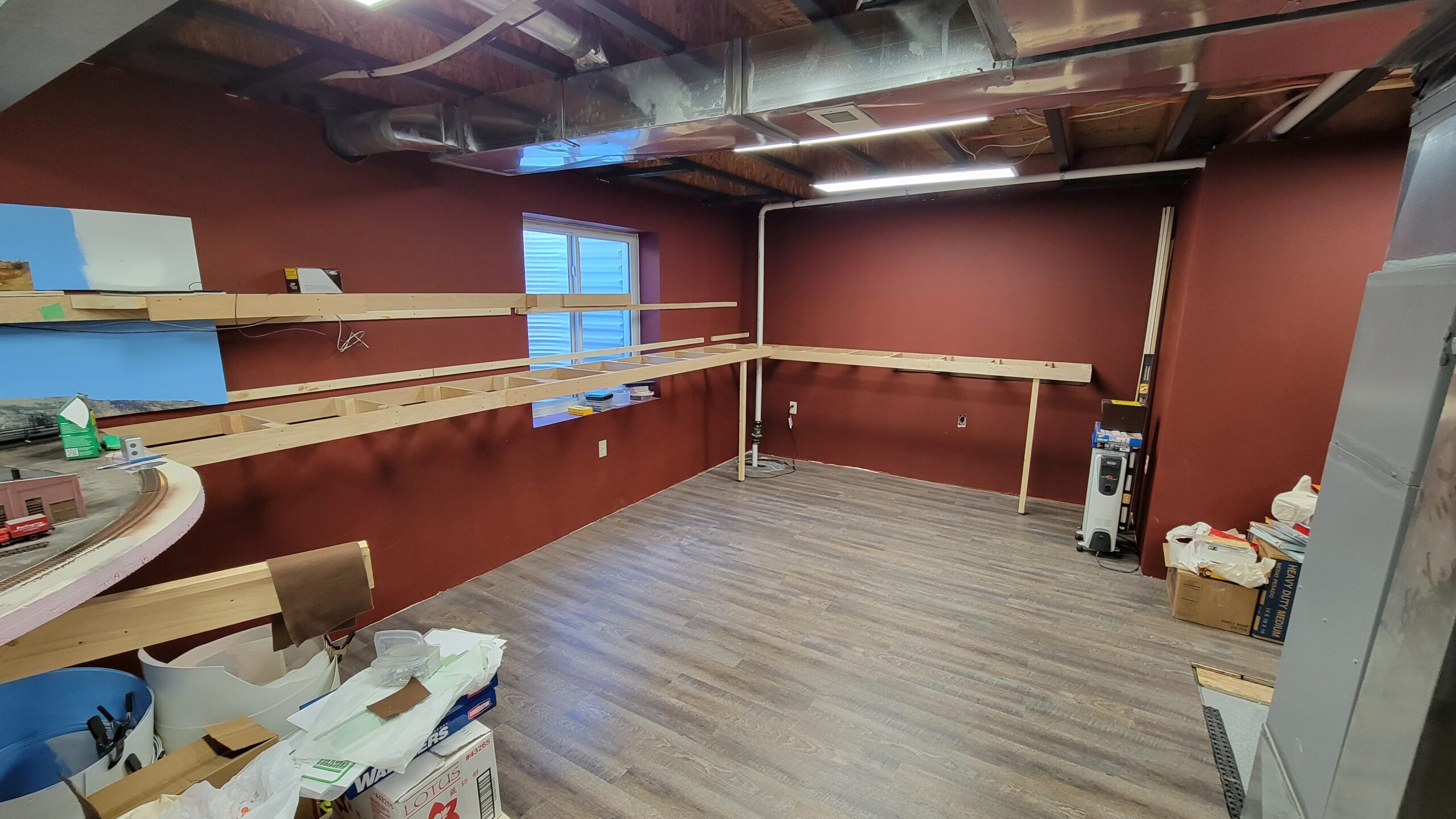 Today I uploaded my latest layout construction video to my YouTube channel.

Also on the 3rd I uploaded my latest layout update onto youtube.

Then I made a short video - "First Trains Through Shobon" - and posted it on Youtube.

I was under the weather for a bit early in December, but I did manage to post my December layout update video on YouTube.
I finished installing a wowsound decoder and motherboard kit in my Bachmann 10-Wheeler. No photo of it yet, though...
The CNW line subroadbed through the Wind River Canyon Peninsula has been nearly complete for several weeks now. I finished detailing out the Riverton benchwork plan in order to complete the connection into Riverton (I did most of the design months ago, but had to work out the connection at the east end of the town down into the peninsula).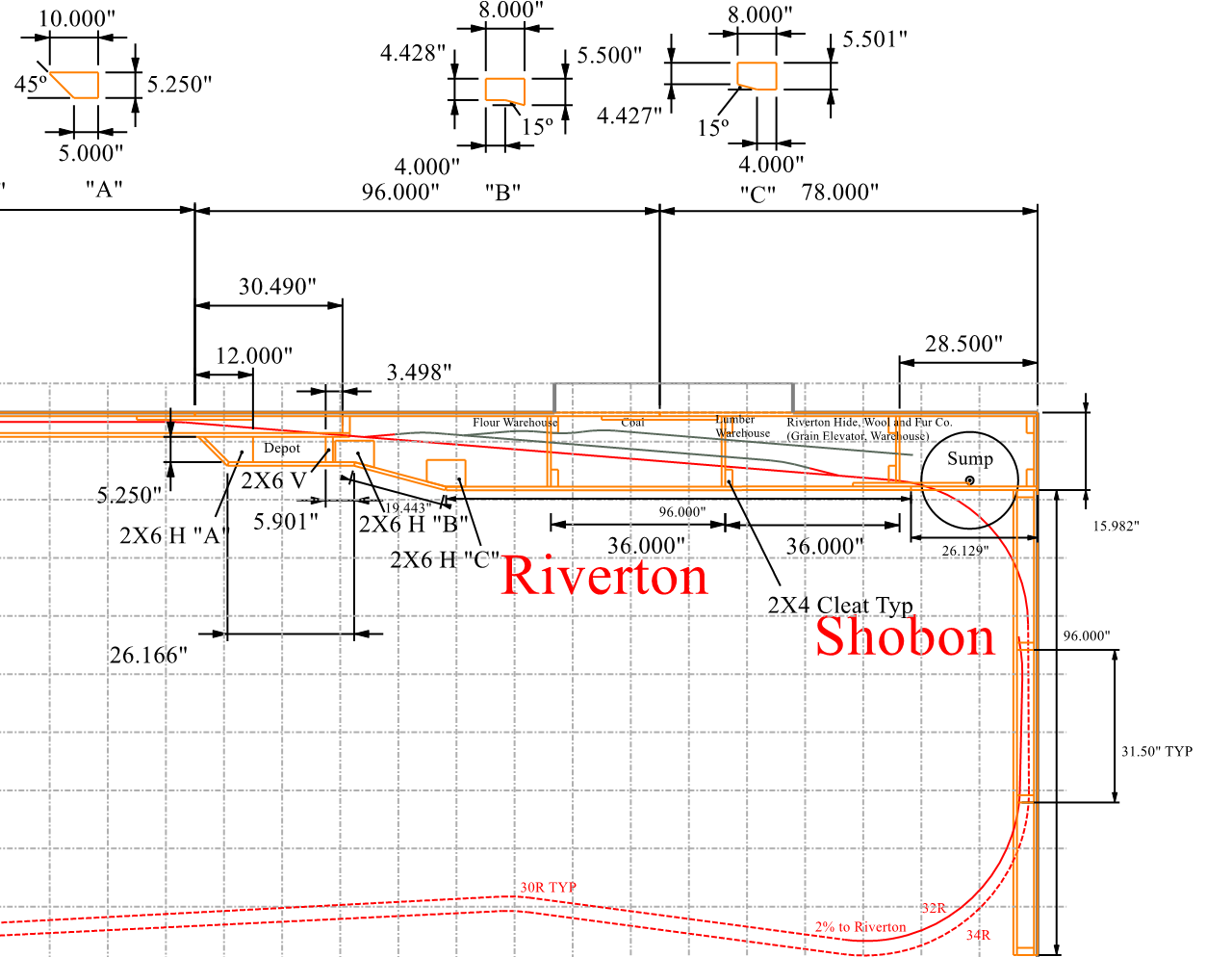 In early December I set the goal to have the CNW line connected through to Hudson by the end of the year.
Today I made it!
There isn't much of anything at Riverton except the turnouts for the siding, but the line connects through Riverton to the track that's been in place for a while above Casper yard, and it all works.
Here's a few shots of a train making its way all the way from Casper to Hudson.