Modeling – The recent past – The Allendale Layout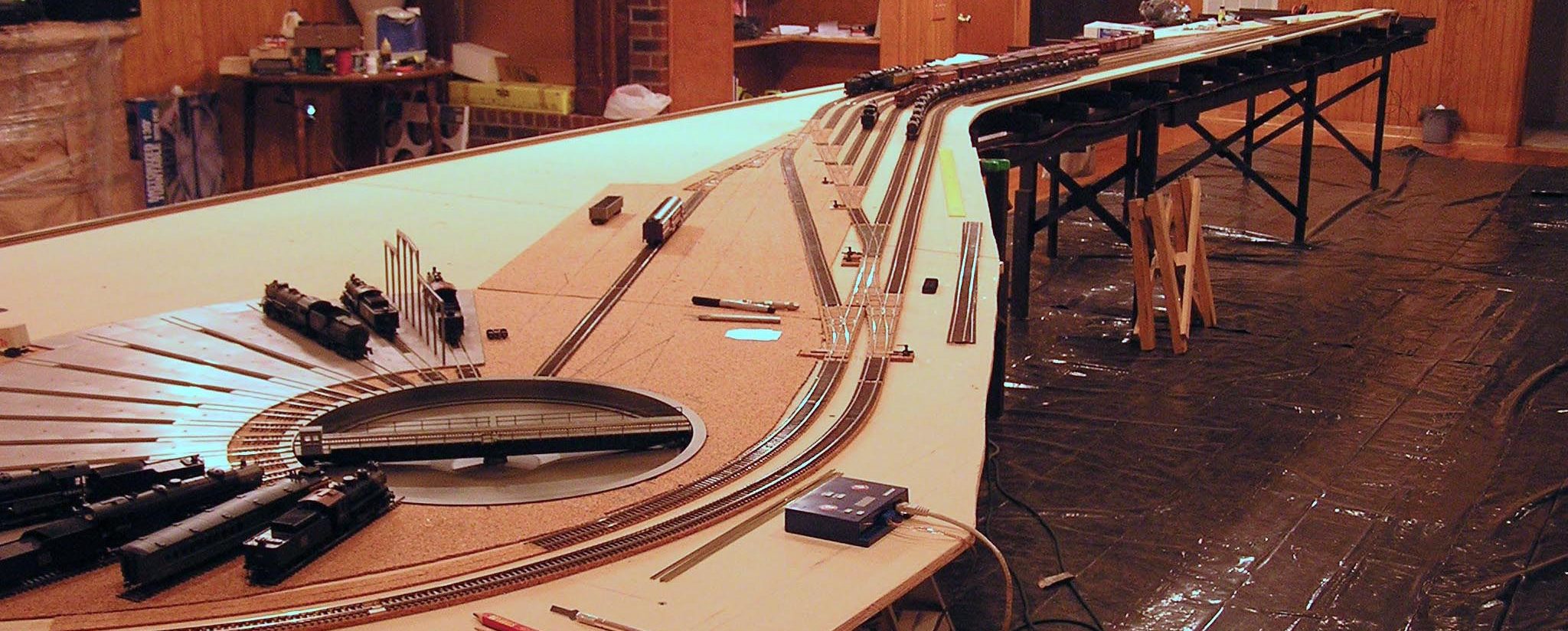 As I mentioned on the last page of Construction Progress (2009) of the Cove Road layout, I transferred to North Charleston, South Carolina with my employer, The Boeing Company, in late 2010.
After nearly a year and a half living in a rental property, we bought a home in Allendale, SC and I was able to start on the latest version of The CB&Q in Wyoming.
In March 2013 planning was far enough along to begin construction, so we'll pick it up at that point.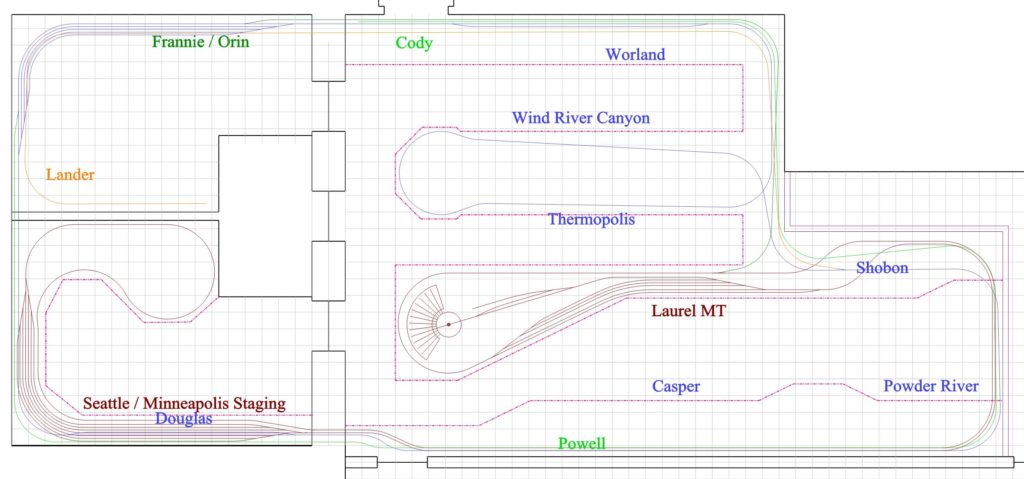 I never developed a detailed plan for the Allendale layout. Instead I created a general arrangement drawing, locating major locations along the line.
This was a radical departure from the Cove Road layout.  The basic concept was the same - NP Transcon with interchange to the Burlington in Laurel MT, and the Burlington mainline from there down through Wyoming to all the familiar locations. Included were the branchlines to Lander and Cody. This layout was a single deck with the exception of the Cody branch, which was on an upper deck.
There was no giant helix this time. Building one once was sufficient for me! But here I had space - the layout covered an area about 60 feet long by 31 feet wide! By comparison, Cove Road was 33 feet by 29 feet.
On Cove Road, Laurel was a small interchange yard. I knew it would be a bottleneck with a lot of trains swapping cuts of cars there, but I had no room for more. In Allendale, Laurel became a centerpiece on the layout with a huge freight yard and large engine facility. You'll see how that came together further on.
Unfortunately, the Allendale layout was not long for this world. You'll learn about that as well.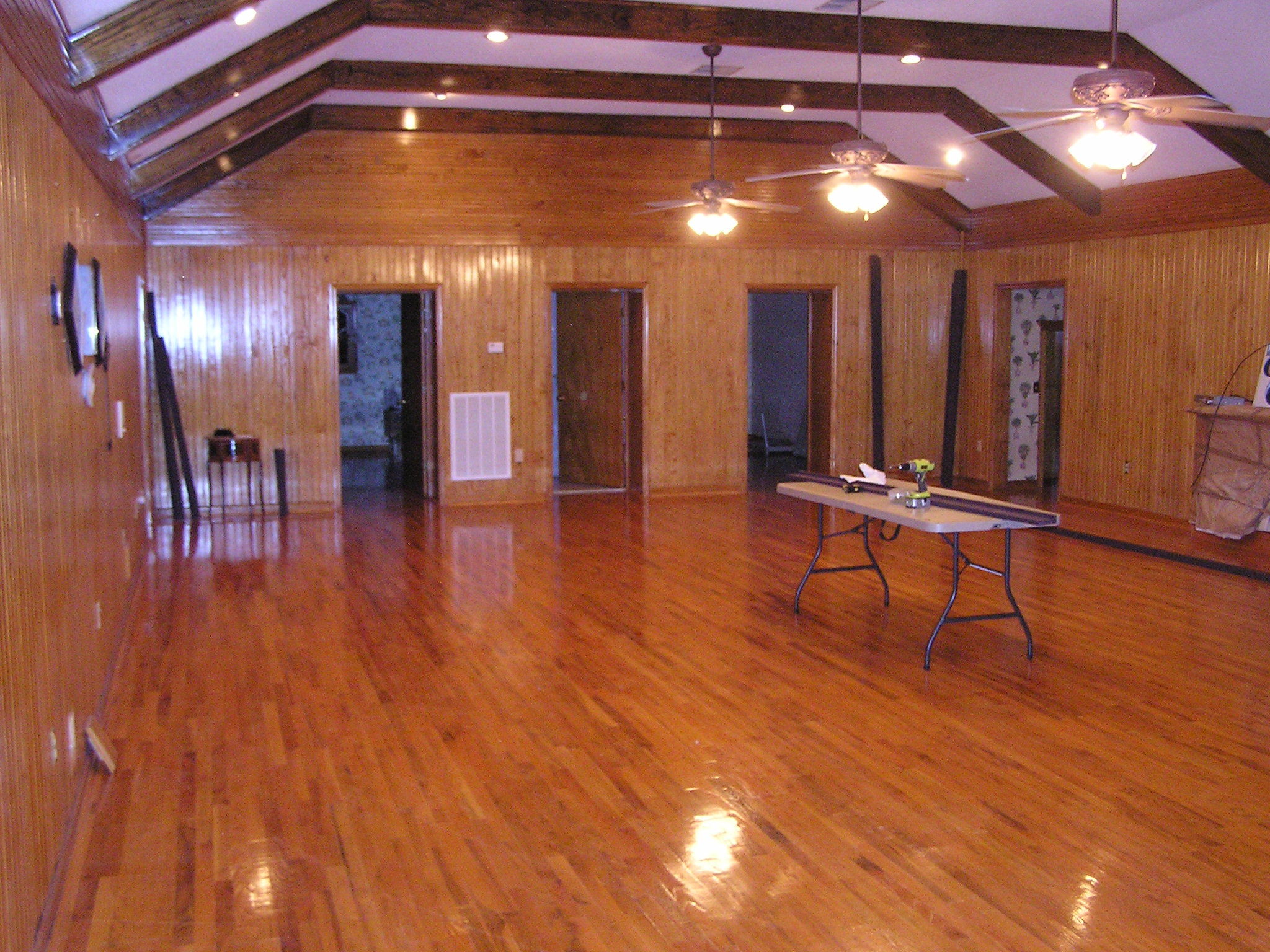 The Allendale train room was by far the most nicely appointed train room I ever had. It was all you see here, plus the two bedrooms on the far wall.
The house itself was about 10,000 square feet in size. There were five bedrooms on the first floor, and another five on the second floor, plus this huge central room. Just the right size for two people, wouldn't you say?
On November 14, 2014, my wife was diagnosed with Stage IV breast cancer.
We relocated closer to my employer so I could care for her while still working. Thus began another hiatus from model railroading - this time for about 3 1/2 years.
The Allendale layout was disassembled in early 2015. Everything salvageable was kept, including the benchwork.
My wife died on 27 November 2015.