Cove Road I – Construction Progress – 2008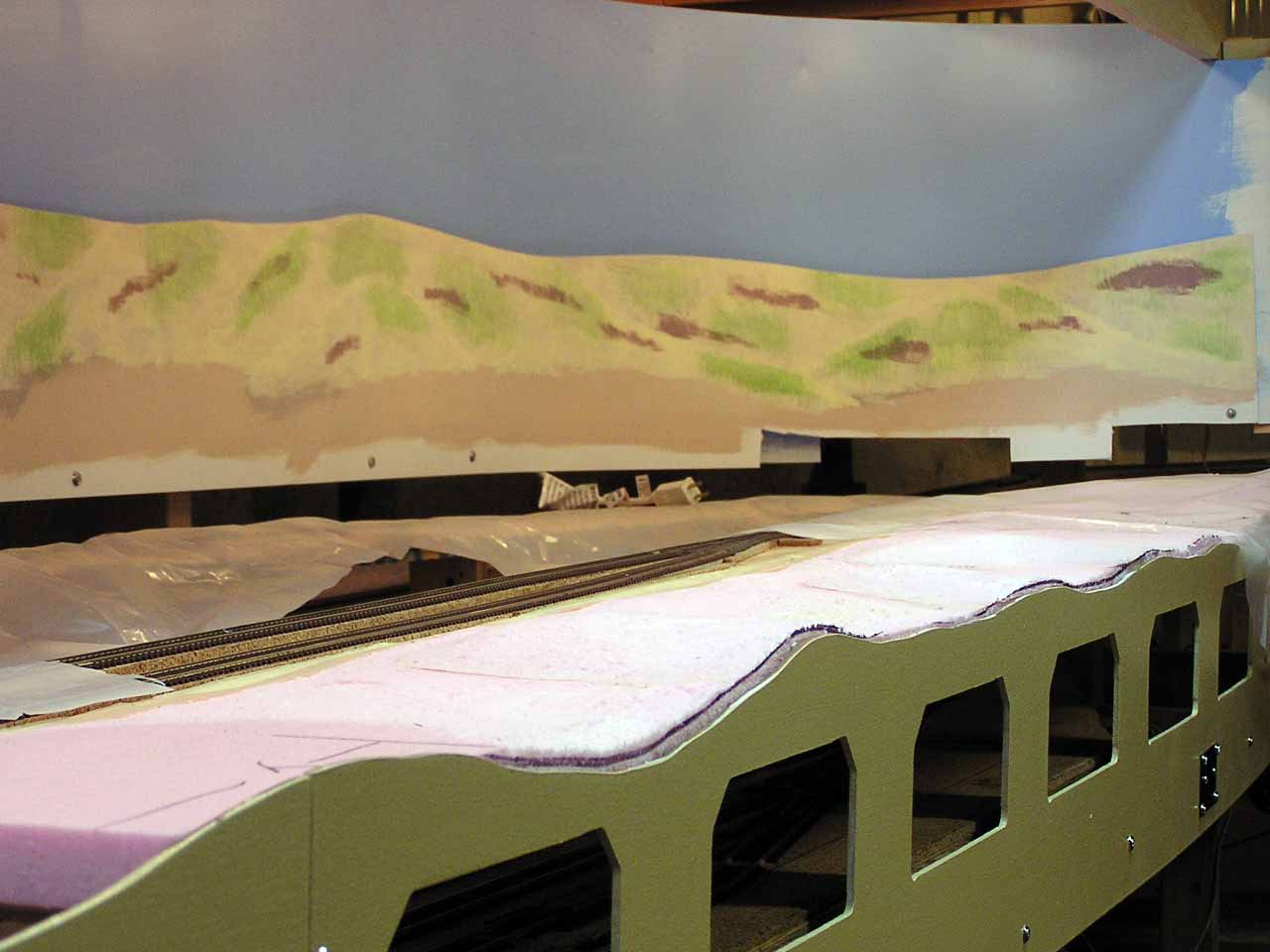 Basic hill painting is done, with the addition of some still-green grass and dark soil bare and semi-bare spots.
The whole thing needs to be subdued a bit, but the colors aren't quite as vivid in real life as they look in the photos.
While I'm obviously no artist, if we take that into consideration I think the paint job didn't turn out too terrible. It does need improving at some point.
The notched areas at the bottom of the flat towards the right are the cut-outs for trains to pass through the backdrop. The left notch is for the track that comes out underneath the foam hills, while the right one is where the Glenrock track passes through into the helix. It will be obscured by another hill.