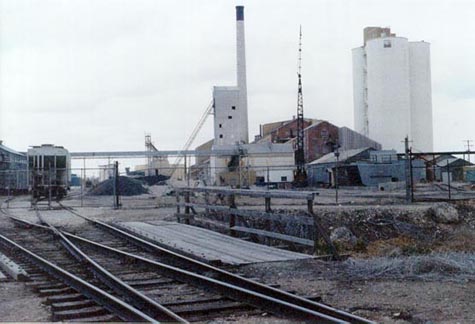 Worland, named for C. H. Worland, who in 1903 established a stage station near the town site on the Bridger Trail, is about 30 miles north of Thermopolis. The town was originally built on the west side of the Big Horn River. Supposedly, after the train came through in 1915 on the east side of the river, the buildings in town were slid across the ice covering the river to the east bank the following winter.
I don't know who the owner of the sugar plant was back in the 40s and 50s, or when it was built. But for some time now the plant has been owned by Holly Sugar (a subsidiary of Imperial). The company is shrinking, and the Worland facility was one slated to be closed. In 2000 or 2001, the sugar beet farmers who depend on the plant as buyers for their crops formed a Co-op to buy the plant and keep it operational. I believe this has now been accomplished, but I know practically none of the details.
This will be a major industry on my model railroad.

More info later. 
Here we see an aerial view of the Worland sugar plant as it appeared in the 1950s.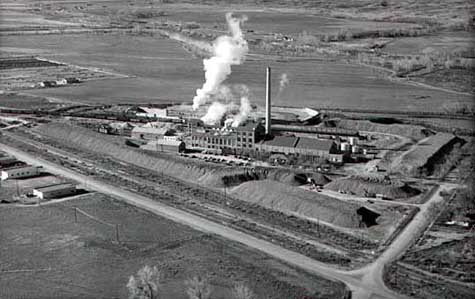 ---
This is Worland in the 1930s.
There's an incredible wealth of useful information in this picture, and in the other old photos I've put on this site. For instance, the street is paved with concrete, which surprised me when I first saw this photo, and the detail in the curbing and the curb cut to the right will really help capture the feeling of old Worland.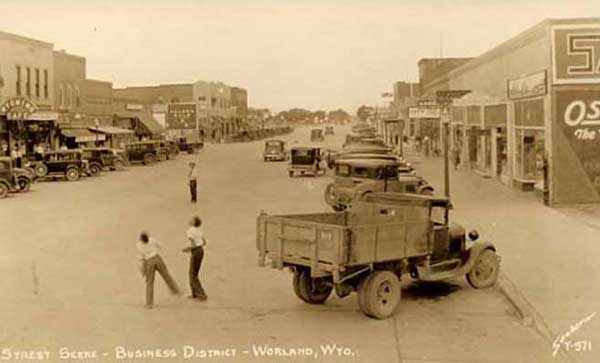 ---
And here's Worland in the 1940s.
Looks like the town has changed an awful lot in ten years or so, doesn't it? I'm sure it's mostly just due to the location from which the photo was shot - change generally comes at a snail's pace in Wyoming.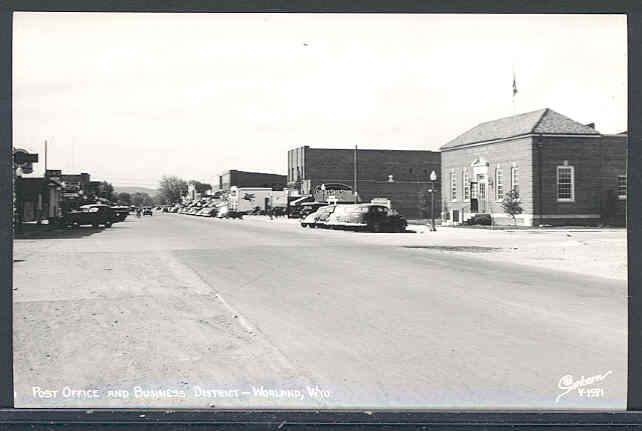 ---
The first locomotive to arrive in Worland. According to the photo, the date is July 10th, 1906.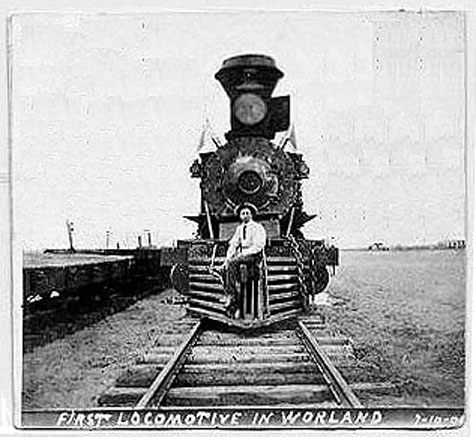 ---