A Brief History of Greybull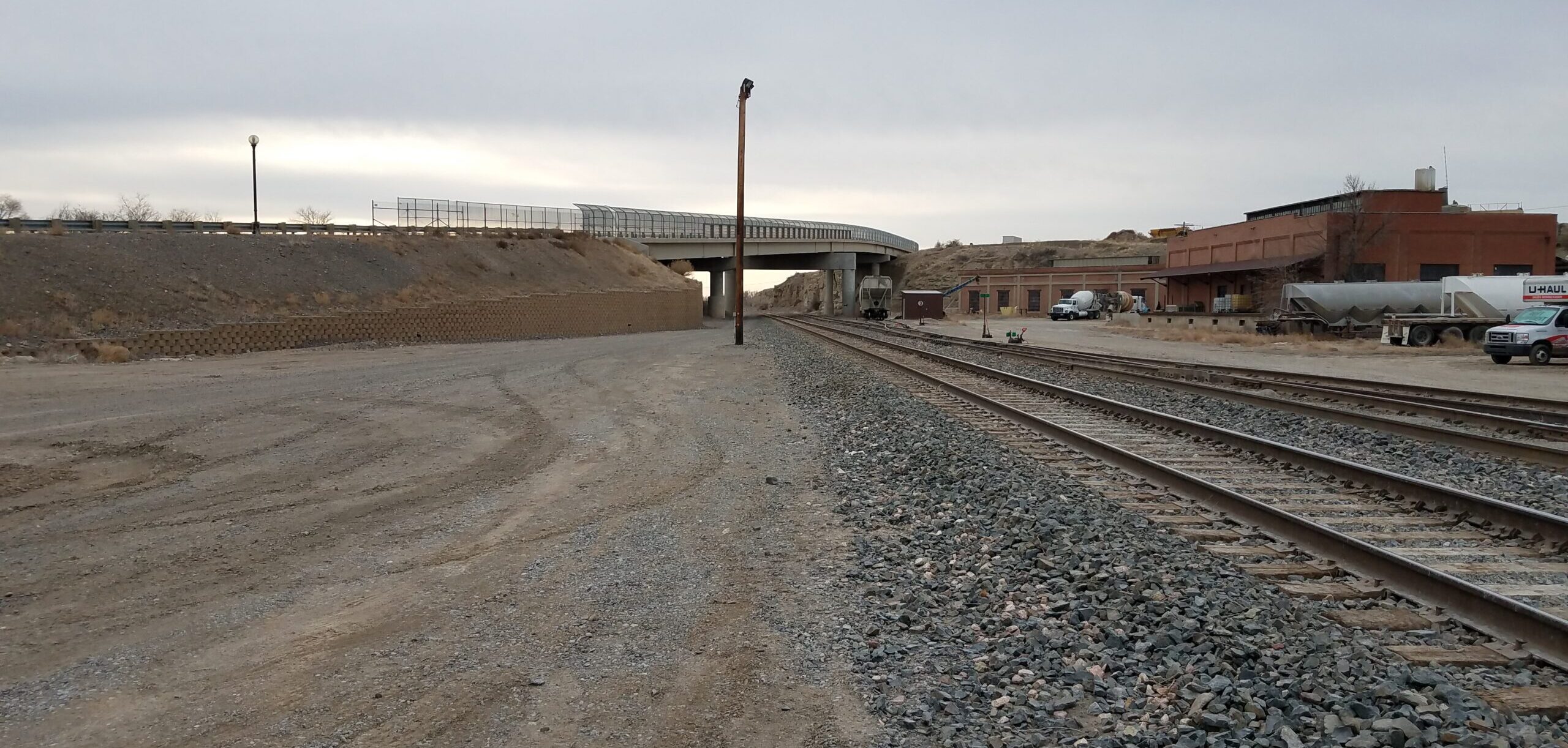 The charming little town of Greybull was named after a white or gray buffalo (bison) that used to roam the vicinity. Just to the north of Greybull is a treasure trove of fossils from the era of the dinosaurs.
More later.
A distance drawing of Greybull in the early 1900s. Looks more like a northeastern US industrial town of the era, doesn't it? I don't know what requires all the smokestacks. Maybe there was some artist's license taken?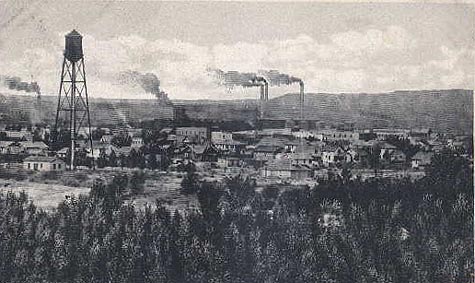 ---
This is Greybull Avenue (in Greybull) in the 1930s. Looks a lot like the other Wyoming towns of the era, doesn't it? They almost seem inter- changeable.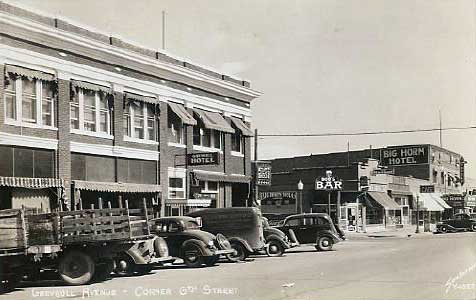 ---
This is apparently 6th Avenue, though I thought it was Greybull Avenue. In the lower left corner of the first photo, you can see the label "Greybull Avenue - Corner 6th Street. From this photo, the first was taken from the cross street, out of the picture to the left, and looking in somewhat the same direction as this one. Perhaps it's labeled wrong - I think the road the photographer is standing on here is Greybull Avenue. Anyone know for sure? My next trip to Wyoming will verify this for me. This photo is out of the 1940s.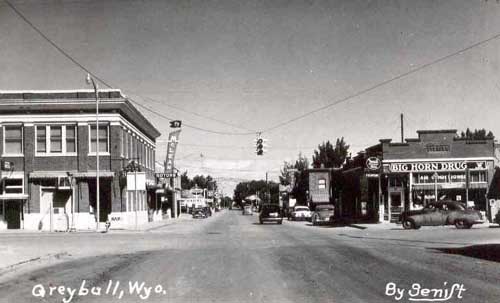 ---
Here we are in almost the exact same spot 15 - 20 years later (roughly). Note the new facade on Big Horn Drug. The McLean Motors sign hasn't changed, and the building to the left also had has a facelift, although not as much of it has changed as Big Horn Drug. The bar in the corner of the building now sports a neon sign.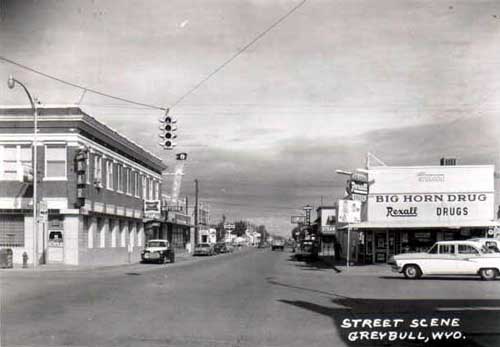 ---
Greybull's water plant in the first half of the twentieth century. Neat looking building, isn't it? I think the power house was elsewhere, with this being the water pumping station.

---
Lastly, here's a semi-bird's-eye view of the town. This is probably from the 1930's or 40's. We're looking north. In the center of the photos are the extensive engine facilities. See the water tower just to the right of center? Greybull was the next major engine facility northwest of Casper. At about 200 miles, that was about as far as steam locos could go without some maintenance.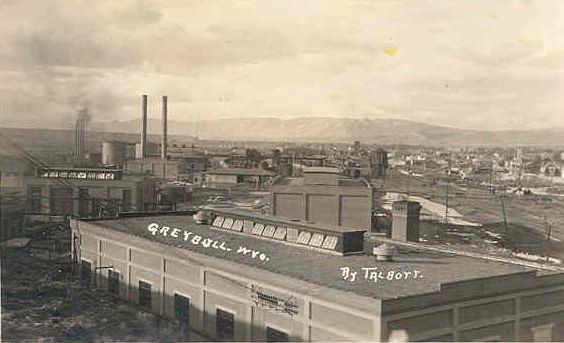 ---