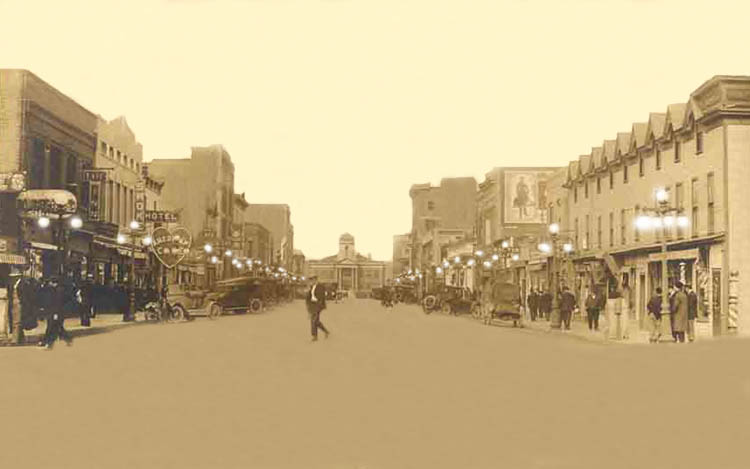 Casper is named after a 20 year old cavalry lieutenant, Caspar Collins, who was tortured and killed by Indians. A fort, built before and located near the eventual town of Casper, was named Fort Caspar in his honor. Yes, the two are spelled different. Why I have no idea. The town of Casper was founded in 1888, when Joseph Carey designated part of his ranch as the town site.
The first refinery opened in Casper in 1895.
Much more later.
This is Center Street in Casper in the 1960s. We're looking South - the tracks are running left-to-right (Glenrock to Powder River) behind us. Compare this picture to the photo below - mostly the buildings are the same, except for the "new" tallest one on the right, just this side of the Gladstone Hotel.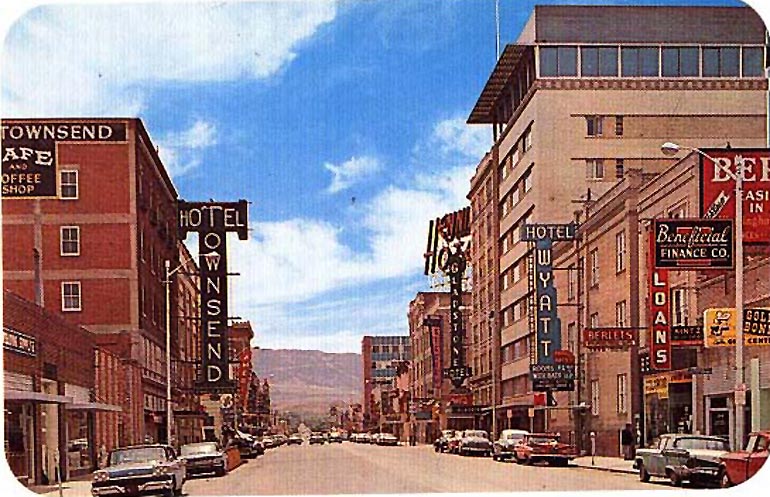 ---
This old photo from the 1920s is the same view up Center Street. Even in the 20s, Casper was a pretty decent sized town (practically a metropolis for Wyoming!). Most of these structures are still there today, many carrying the same names.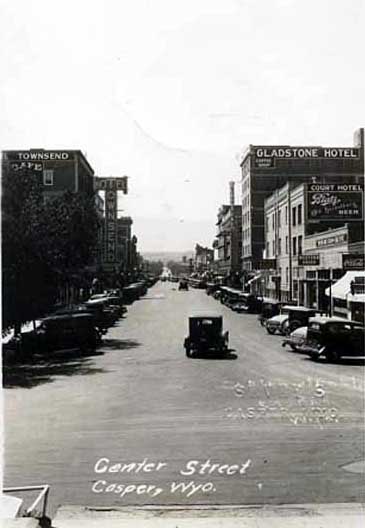 ---
We're looking south on Center Street here, at a C&NW locomotive back in the 1930s or 40s.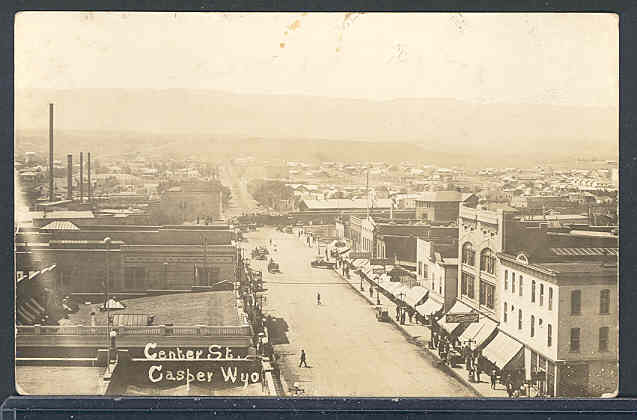 ---
Here's a painting of the Casper Depot shortly after it opened in the very early 1900s. Interestingly, the actual depot is brick. This looks more like the one in Omaha Nebraska.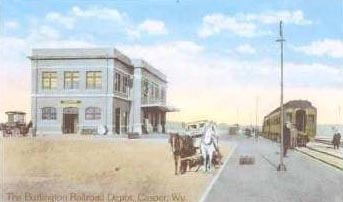 ---
Here's the C&NW depot as it appeared in Casper in 1915. Unfortunately it was razed in the latter part of the 20th century. Nothing remains.

---