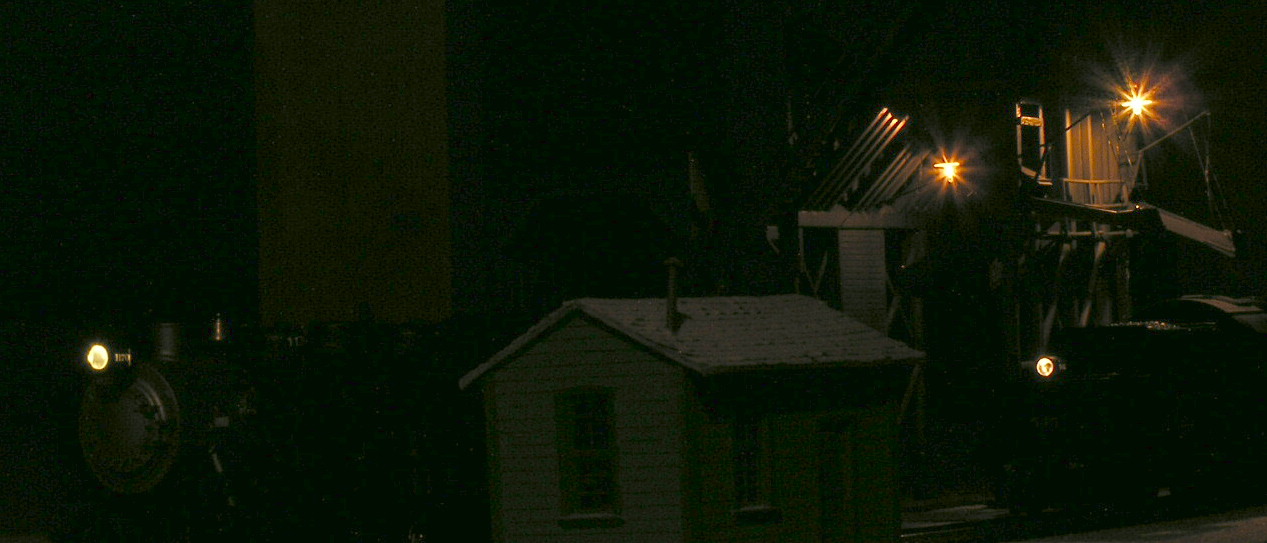 Like the track plan I developed for my home in Wenonah, New Jersey, I developed the new plan for Cove Road to incorporate these key elements:
"Heavy railroading" via a northern-tier transcontinental route (the Northern Pacific)

Staging yard(s) represent both ends of the route - Seattle and Minneapolis
The only modeled section is the junction point where the Burlington met the NP in Laurel Montana

CB&Q running from Laurel MT through real locations along the real route in Wyoming

Locations in order passing through the state
Provision for continuous running via common yard representing both ends of the railroad

Burlington branches and CNW lines included where space permits
Steam era - 1935-1945 (but not rigorous)
Train lengths as long as possible without overpowering the layout
Grades that take into account real-life model steam loco pulling power.
The new "final" plan, completed in February 2003, was able to incorporate s bigger piece of the Wind River Canyon. I was also able to incorporate additional space for branch lines, and increased the length of the CB&Q mainline significantly over the Wenonah plan.
As often happens, as early construction progressed through 2003 on the NP tracks against the front of the house (the area under Glenrock on the lower level), the plan underwent significant refinement. Casper moved from the second peninsula to the back wall, exchanging places with the Wind River Canyon and high prairie areas, allowing for longer yard tracks in Casper and more space for the prairie. Minneapolis staging on the NP, originally planned to reside under Casper on the far wall, moved to just across the aisle from Laurel. Why spend all that extra time running a staging train on hidden track just to get into or out of a hidden yard? I was able to relocate Cody, which allowed me to "daylight" Lander, turning it into a modeled destination rather than just another hidden staging yard. The relocation of Cody resulted in the addition of a fourth track to the helix (as if three tracks weren't too many already!). None of these changes resulted in areas under construction being modified in any way.
---
And here's the upper level:
Rather than try to make sense of this holy mess of hidden (dotted) and visible (solid) track, Let's break it down and look at the different component rail lines on the layout.
Each line has its own web page and a detailed description of the features (towns, scenes, etc.) incorporated into the layout. You can select one of the buttons below to go to that page, or navigate by the menu at the top of the page. Looking over the System Schematic may also help show you how everything ties together.