Lines – The Lander Branch on the C&NW
Top image: Lander Wyoming as seen from the main highway from Riverton in the 1940's.
This represents the Chicago & North Western stub-end line from Casper (and in later years from Shobon, about 95 miles west of Casper) to Lander on the old Cove Road layout. Here's the track plan: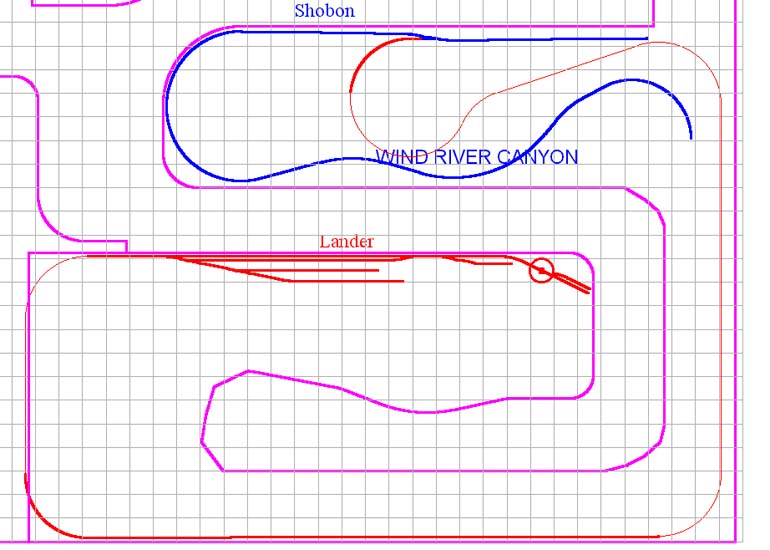 The branch ran through Shoshoni, Riverton and Hudson (in that order) on the way to Lander.
On the layout only Shobon and Lander were represented.
In early versions of the layout plan, This line was like Lusk Staging - just the takeoff from the mainline leading to a small staging yard (called "Riverton Staging" early on) under the scenery. But as the design evolved, I found space to "daylight" Lander and make this an operational branch.
LOCATIONS
Lander. This is the end of the C&NW branch. Lander was somewhat known for it's seasonal apple crop. The line was never heavily travelled, but between Lander and Riverton, which had a tie treatment plant for the C&NW, there were a few trains over the line each week.