Casper Construction Progress – 2019
On December 22nd I started finishing the train room, laying a row of waterproof, dimpled high-strength plastic. This spaces the subfloor about 1/2 inch above the concrete, providing just a bit of insulation and allowing some airflow over the concrete to dry out any moisture that may form on top of the cement.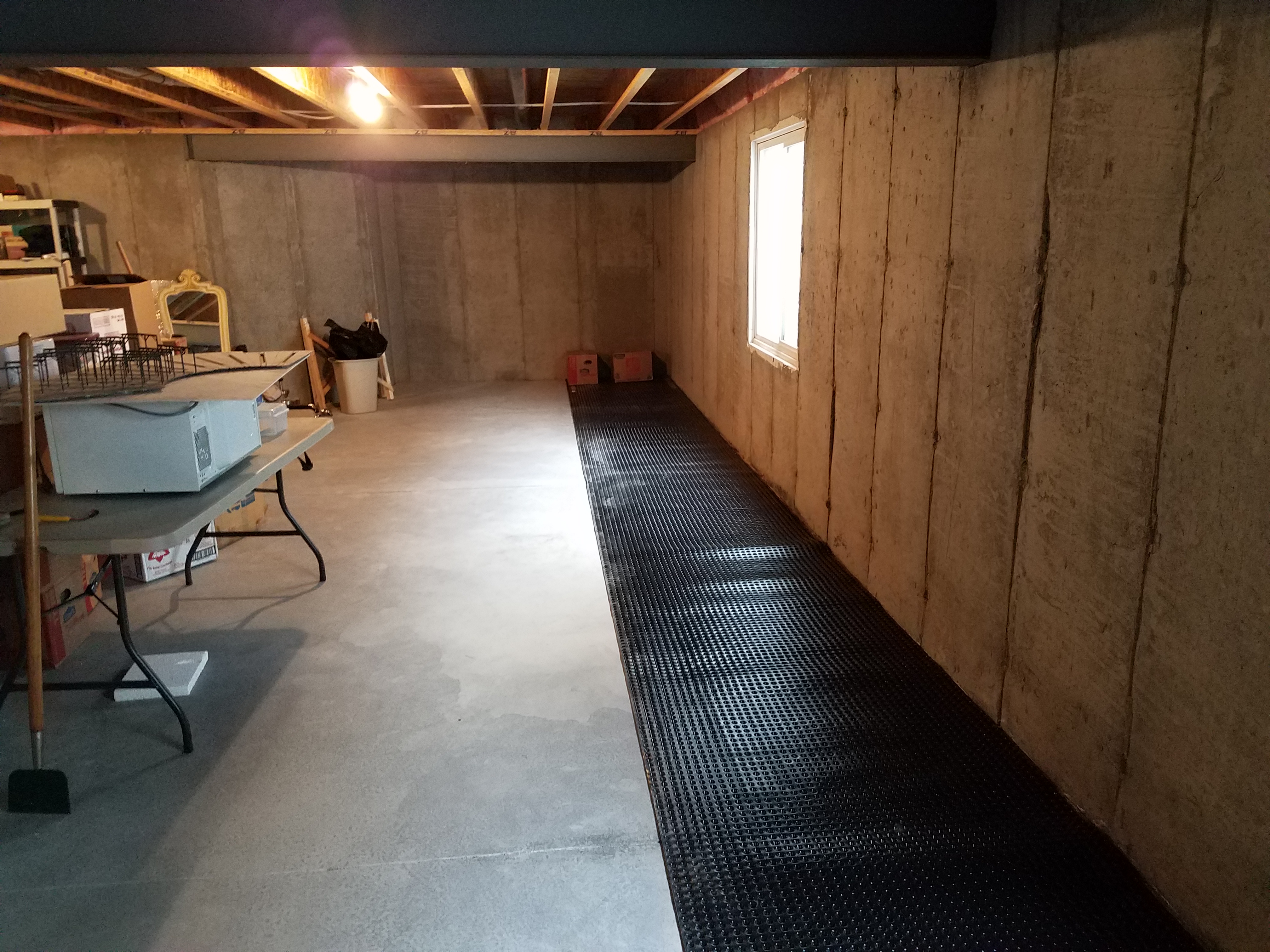 Click the appropriate button below to go on to 2020 construction.